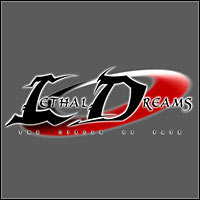 Lethal Dreams: The Circle of Fate
PC
Strategy with elements of cRPG. The player moves to the fantasy world, where he can try his hand as a mage fighting in the ranks of one of the six great masters fighting for domination.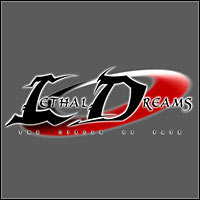 game language: English
game release date for PC:
31March2003
General Information
New Role Playing Strategy game Lethal Dreams puts player into the story, which takes place in a fantasy world, on the side of one of the six magicians. Each of them is an expert in one of the six paths of magic: Evocation, Incarnation, Necromancy, Portals, Enchantment and Transmutation. But there is another one, the seventh path in the game. It's a magic of Images. This path is open for all magicians. Each path has unique combination of spells that makes all the opponents absolutely different from each other. The game world consists of real time battles between magicians in the domains, small islands of substance, hovering in a boundless ocean of Chaos. One of the distinctive features of the game is a dynamically developing plot which is not restricted by a fixed set of missions. It makes gameplay very flexible. There is a global step-by-step mode in the game. It allows you to investigate new spells, to interact with creatures dwelling in the domains, and to think over what had happened to this universe.
Excellent 3D graphics and perfect sound are waiting for the player as well as advanced AI, which makes you forget about usual limited abilities of the units. Also we plan to have multiplayer mode.
Magic
Magic is a ground, on which the universe is standing. Magic is a main power interacting with surrounding universe. Each of the seven paths of magic mirrors different principles of the magical influence.
The magic of Awakening controls primary magical powers and forces that came into being from the Chaos.
The essence of the magic of Incarnation lies in a materialization of non-material images and concepts, even such abstract ones as feelings.
The magic of Necromancy studies fundamental principles of life and death.
The path of the magic of Portals controls all available paths and doors - in a metaphysical way.
The magic of Charms can turn any object into a repository of magical essence.
And finally, all dreams and feelings that only exist in this universe are under control of the magic of Images.
Similar games:
Age Rating
age requirements: 12+
System requirements
Recommended:
Pentium II 400MHz
64MB RAM
8 MB graphic card