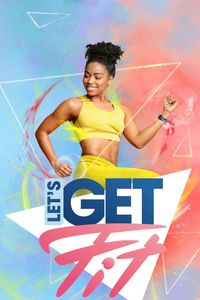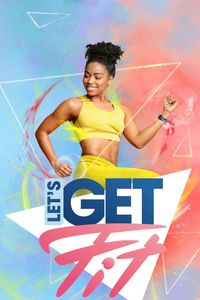 Let's Get Fit
Switch
Let's Get Fit is a fitness game that allows you to create your own training plans, taking into account your goals and current physical condition.
Let's Get Fit

Release Date Switch

13May2022
developer: Exkee publisher: Ravenscourt Official website

game language: English
Let's Get Fit is a fitness game designed to help players polish their physical form. The project was developed by Exkee studio ( Voodoo Dice and Kill the Bad Guy among others) and Voxler Games team known from Let's Sing series.
Game mechanics
The main feature of Let's Get Fit are virtual workouts, in which we observe the character performing exercises along with instructions that make it easier for us to repeat the movements. All this is done by holding the joy-con, thanks to which the game can register our movements. Optionally, we can buy a special armband, to which we attach the pad, which provides a greater comfort of exercises.
Starting the game we create our own profile, creating not only an avatar representing us, but also filling out forms about our preferences and characteristics. This allows Let's Get Fit to match workouts to the user's goals and fitness level.
The game allows you to create countless workout plans, both general development and focused on strengthening specific muscle groups. The authors have prepared 100 types of exercises with different purposes and levels of intensity.
Keeping track of your progress is facilitated by a virtual calendar, and regular exercises are motivated by the Achievements.
Game modes
Let's Get Fit offers only single player mode.
Technical aspects
The game has an eye-pleasing 3D graphics, whose main advantage is the clearity of the shown exercises.
Game mode: single player
PEGI rating Let's Get Fit