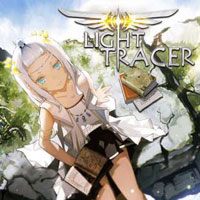 Light Tracer
A logic puzzle game by Oasis Games, known from many mobile, web-based PC productions, such as Tiger Knight: Empire War. You play as a divine being, who helps a princess in climbing a dangerous tower. You make her task easier by showing her the way with a special wand.
Logic | TPP | 3D platformers | PlayStation VR | HTC Vive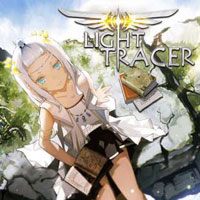 Light Tracer is a puzzle game designed for the PC and PS4 platform and goggles of virtual reality. Oasis Games, based in Hong Kong, is responsible for its production. For some people it may be known as the PC publisher Tiger Knight: Empire War.
Mechanics
During the game we direct the princess climbing the huge and full of traps tower. A woman tries to help sick people in this way, but without us she is completely helpless. The fun is interesting as we do not control the heroine directly. Instead, we play the role of a kind of god, having a magic wand and the ability to manipulate the environment. In one hand we hold a walking stick with a beam, thus pointing the way for the princess. With the other hand we turn the boards clockwise and counterclockwise or move the platforms. In this way we help the charges in overcoming further obstacles, avoiding e.g. falling stones and climbing the next floors of the tower.
Developers have prepared eight very different chapters. In one case we move on dry, stone fragments of the tower. Some time later we wander at night. Then we go through the ice stages and then walk upside down in a chapter with variable gravity. Individual boards require from us a slightly different way of action, because, for example, walking on the ice princess slides and can easily fall into a trap.
For most of the game we try to avoid danger, bypassing our opponents, but at the end of each stage we have to fight with the boss. The princess is frail and weak, so during the clash we have to show reflexes and use appropriate strategies, e.g. attack the monster only from behind.
Technical issues
Light Tracer has a pleasant and charming graphic design. The princess is well animated, locations diverse and ingeniously designed. Developers used the fairytale graphic style, so they managed to cover up any deficiencies.
Please let us know if you have any comments or suggestions regarding this description.
Similar games:

Grow Up
Age Rating
age requirements: everyone
System requirements
PC / Windows
Recommended: Intel Core i7, 8 GB RAM, graphic card 4 GB GeForce GTX 970 or better, 4 GB HDD, Windows 7/8/10
Minimum: Intel Core i5, 4 GB RAM, graphic card 2 GB GeForce GTX 750 Ti or better, 2 GB HDD, Windows 7/8/10