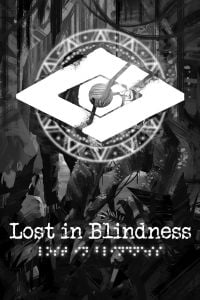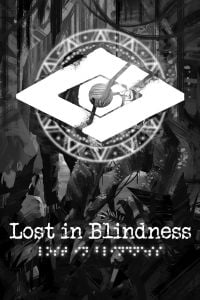 Lost in Blindness
Experimental adventure game by French studio Unseen Interactive. In Lost in Blindness we play as Alex, a blind archaeologist exploring an ancient temple. During the game the player cannot see the action and must rely on his hearing.
Lost in Blindness is an experimental adventure game developed by an independent French studio Unseen Interactive. In the game we play as a young archaeologist exploring a temple in the Amazon jungle. A unique element of the game is the blindness of the main character, which translates into gameplay. During the game player can't see anything and has to orient himself in the area using sounds.
Plot
The main character of the game is a young blind archaeologist Alex. The game tells the story of his expedition to the middle of the Amazon, where he finds an ancient Mayan temple. During the expedition he encounters potential allies, hostile explorers who want to eliminate him and mythical beasts guarding Mayan secrets. The story presented in the game is non-linear. Choices made by the player and dialogue options selected change the course of the story.
Mechanics
Lost in Blindness is a classic 3D adventure game in which we explore a temple, find objects, have conversations and solve puzzles. However, the gameplay is not displayed on the screen, so the player cannot use his eyesight. The main way to orient yourself is through sound. For example, the sound of rustling grass is loud and allows us to determine our position. Companions staying with Alex describe the appearance of the room we are in, and the hero himself describes aloud the objects he touches and picks up. In this way, the player can push forward despite the lack of sight. While exploring the temple we will come across enemies, that is armed soldiers and monsters guarding the temple. In confrontations with them we have to escape.
Game modes
The game offers a single-player campaign only. Developers from Unseen Interactive have also included a special streamer mode in the game designed for players who want to share the experience with others. The mode turns on during streaming and shows viewers the game's action in monochrome.
Technical aspects
The graphics of Lost in Blindness can only be experienced by watching streams. It is 3D, minimalist and completely black and white. However, the game impresses in terms of surround sound audio. To fully experience it is recommended to play with headphones.
Game mode: single player
Age restrictions Lost in Blindness: 12+
Lost in Blindness System requirements
Minimum:
Dual Core
2 GB RAM
graphic card 512 MB GeForce 8800 or better
1 GB HDD
Windows 7(SP1)/8/10 64-bit