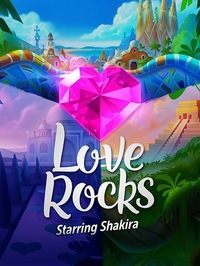 Love Rocks Starring Shakira
A logic game for mobile devices with Android and iOS. It was developed by Rovio Entertainment, the creators of the famous Angry Birds franchise. Love Rocks Starring Shakira is a free-to-play game with optional microtransactions.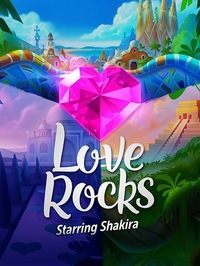 Love Rocks Starring Shakira is a mobile app from Rovio Entertainment. This time the developers responsible for such hits as Bad Piggies, Nibblers and of course the Angry Birds series decided to work with the famous singer Shakira. The game is available for free, but the devs have dediced to omplement a microtransaction system. For example, we can immediately replenish the missing life or buy a special tile to make the game easier.
Mechanics
Love Rocks Starring Shakira for AND and iOS is a match-3 puzzle game, but in this case we do not move the elements on the board, but drop them from above in a game divided into rounds. In this way we try to combine various precious stones into jewelry. As in other productions of the type, we combine three elements, in this case the best results are achieved by creating the longest chain possible. What's interesting is that the color of a given crystal does not matter during the matching process, because in later stages we are dealing with a color elements with various, additional symbol. Thanks to this we can put a red equivalent with the same marking next to a green element and also score points. This system gives quite a lot of room to show off, and the game itself stands out from the competition.
The creators prepared about 150 levels, which were placed in different corners of the globe. During the game we visit Taj Mahal or El Dorado. In addition, the system of rankings and social aspects are also present - by logging in to Facebook, players can compare their results with their friends' achievements and compete with them.
Technical aspects
Love Rocks Starring Shakira's Love Rocks Starring's visuals are of decent quality, although the title does not particularly stand out in this respect. During the fun we are accompanied by a modified Shakira songs.
Similar games:
Age Rating
age requirements: everyone