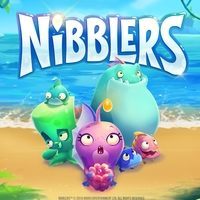 Nibblers
A mobile match-3 logic game developed by Rovio, a Finnish studio known for the Angry Birds series. The protagonist of Nibblers is a fish named Coral who sets out for a fruit hunt with its sea friends. Their task is made difficult by omnipresent lizards and harmful traps.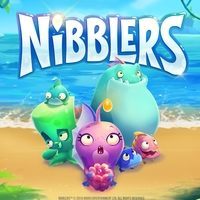 Nibblers is a match-3 puzzle game designed for mobile platforms. The title was developed by the Finnish studio Rovio, known primarily from the Angry Birds series, but also from the arcade game Retry. It is offered in the freemium model.
Story
The main character of the game is a fish named Coral, who together with her sea friends sets off on a delicious hunting trip. A group of ubiquitous lizards and traps lurking here and there for underwater creatures try to prevent the characters from collecting the fruits.
Mechanics
In terms of mechanics we are dealing with a clone of the extremely popular Candy Crush Saga - the title is a match-3 logic game. The player's role is to move the elements on the boards and combine them into groups of three or more identical pieces. The objectives of the game include: scoring points required to complete a level, fighting against lizards, as well as completing challenges. The latter may consist, for example, of collecting a certain number of fruits of a given type or removing mud that prevents us from joining pieces. Completion of the tasks is complicated by the limited number of moves available to the players. Luckily, they are helped by their marine friends, who act as power-ups, unlocked by combining four or more elements.
Game modes
The production offers one main game modey, in which we face the task of completing more than 200 levels (more are added as free updates). They take the form of irregular boards filled with fruit. In addition to the campaign, the game offers social features such as competition with friends.
Technical aspects
The game pleased the eye with colorful, nicely animated mostly 2D graphics. It also boasts a lively soundtrack and a sophisticated gesture-based control system.
Similar games:
Age Rating
age requirements: everyone