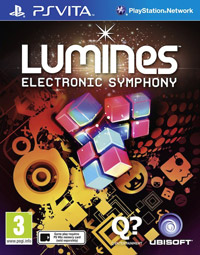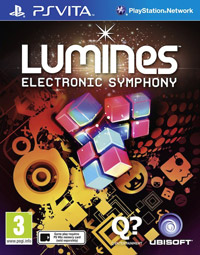 Lumines: Electronic Symphony
PSV
A new version of the popular series of logical games, which was born on PSP. Like many Tetris clones, it is up to players to match each other and remove colored blocks from the playing field.
Lumines: Electronic Symphony

Release Date PSV

22February2012
developer: Q Entertainment publisher: Ubisoft Official website

game language: English
Lumines: Electronic Symphony is the first installment of a popular puzzle game series, developed by Japanese studio Q Entertainment, to hit PS Vita. Basic gameplay rules in Electronic Syphony are not much different than in previous Lumines games. The game still involves clearing the screen from falling colored blocks by matching together those of the same color. New blocks always appear in fours, and take the form of up to two-colored squares. There is a clearing line moving from the left to the right side of the screen from time to time. The blocks that remain after clearing move into the place of the removed ones and create new combos.
The biggest innovation in the game are avatars. Before you start playing, you must choose one of many avatars, who can help you later in the game by activating their special skills, such as creating a chain of blocks of the same color. You can use the special ability of your avatar only if the bar in the corner is full. You fill it by earning points or using triggers, which, however, speed up the game's tempo. Apart from avatars, developers also introduced special blocks, which cause different effects, both positive and negative.
According to the tradition of the series, the developers prepared numerous game modes and levels, gradually unlocked as you progress. Interestingly, Electronic Symphony players do not have to have to replay a level, if they fail to finish it with a positive result. After a defeat you can continue the game, at the cost of resetting your score. It is also worth mentioning that Lumines allows for ad-hoc multiplayer, and is connected to Vita social apps, such as Near and Activity.
Electronic Symphony sports fully 3D graphics, which allowed the developers to use new visual effects making the game more attractive. The soundtrack consists of dozens of licensed tracks by electronic music bands and DJs, such as The Chemical Brothers and Kaskade.
Game mode: single / multiplayer Multiplayer mode:
PEGI rating Lumines: Electronic Symphony