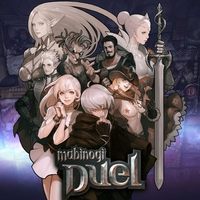 Mabinogi Duel
A mobile fantasy card game developed by the creators of PC MMORPG Mabinogi from 2004. The game's story refers to its online original and is set in a fairytale world divided into three continents inhabited by humans, elves, and giants.
Logic | fantasy | play for free | card games | network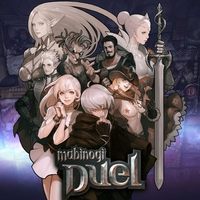 Game mode: single / multiplayer
Multiplayer mode: Internet
Mabinogi Duel is a fantasy card game reminiscent of Blizzard's great hit, Hearthstone: Heroes of Warcraft. The game was developed by Devcat, the authors of a PC MMORPG Mabinogi from 2004. Mabinogi Duel was released by Nexon in a free-to-play model with microtransactions.
Plot
The story written for the aforementioned MMORPG, Mabinogi, was used as a base for Mabinogi Duel. The action of the original takes place in a fabulous, colorful fantasy world, divided into three continents (Uladh, Belvast and Iria), inhabited by humans, elves and giants. Our goal in Mabinogi Duel is to collect hundreds of cards and use them to create decks.
Game modes
Mabinogi Duel offers two game modes. The first is an extensive, comedy-driven single player campaign called Generation 1 - The Lord of Farkka. We travel through fairy-tale lands, taking part in numerous duels with local warlords, as well as with much bigger fish. The campaign is being expanded with new plot points (the so-called Generations) with new updates, which also introduce new card packs.
the PvP Arena option will surely appeal to those who prefer playing with other players. It allows you to face people from all over the world. Between the fights, we use the Real Card Trading system, which allows us to exchange cards with other players (also locally via WiFi). In terms of mechanics, the game is very close to the extremely popular Hearthstone: Heroes of Warcraft and like in that game, a match can't end with a draw..
Age Rating
age requirements: 12+
System requirements
Additional information (iOS):
Internet connection is required
Additional information (AND):
Internet connection is required