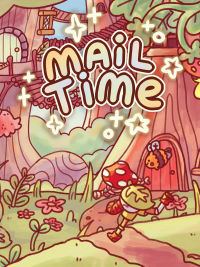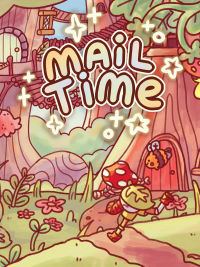 Mail Time
Mail Time is an indie adventure game created by Kela van der Deijl, in which we play as a mailman. With no time to lose, we must don our backpack, our mushroom hat, and delve into the Grumblewood Grove to deliver our letters.
Mail Time is a fantasy adventure platformer. It was developed by indie artist Kela van der Deijl and published by Freedom Games, known for publishing other indie games such as Puzzles for Clef and Broken Pieces. The game was featured by Wholesome Games during the "Wholesome Snack" in November 2021 and the "Wholesome Direct" in July 2022.
Plot
Mail Time is set in a peaceful forest inhabited by various fantastic creatures. We play as Red - a newbie mailman, for the first time delivering letters and packages all by himself. Donning his trademark mushroom hat and backpack, he sets out to meet the awaiting residents of Grumblewood Grove.
Mechanics
The game's main objective is to explore the vast forest and deliver packages and letters to the correct receivers. The player will meet fifteen charming characters (each with their own unique storyline) in need of our help.
Platforming elements help to make the game more interesting. In addition to running along forest paths, we can also jump from object to object or glide through the air on one of our letters. Our gliding skill can be enhanced using special badges awarded during the game.
The traversable world is very vast. There are eight different locations total to explore, ranging from a bustling village to dark swamps and a peaceful farm. There are also various collectibles scattered along the way which we can collect.
There's no time limit or fall damage of any sort, so we don't need to hurry or be careful, instead just exploring and learning the game's secrets.
Technical aspects
Mail Time features 3D visuals with a warm color palette. There are also some 2D elements at specific moments, such as conversations with other characters. The main character's appearance is also modifiable. There are six categories we can change, such as skin color, hairstyle or backpack color.
Last updated on 04 May 2023
Game mode: single player
Age restrictions Mail Time: Good for all ages.
Mail Time System requirements
Minimum:
Intel Core i5-10400 2.9 GHz
8 GB RAM
graphic card 8 GB GeForce GTX 1080 or better
2 GB HDD
Windows 7 64-bit
Recommended:
Intel Core i5-10400 2.9 GHz
16 GB RAM
graphic card 8 GB GeForce GTX 1080 or better
2 GB HDD
Windows 7/8/10/11 64-bit