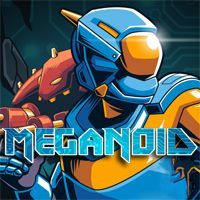 Meganoid
Meganoid is a 2D platform game developed by the independent studio OrangePixel. We play as an armed to the teeth hero who explores the procedurally generated maps of the titular ship.
Action | science fiction | platform | roguelike | 2D | indie games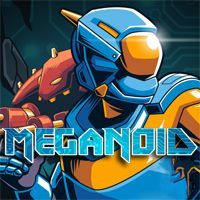 Meganoid is a two-dimensional action platform with roguelike elements, developed by independent studio OrangePixel. Released on the AND, PC and iOS platforms, the production is a reboot of a game of the same title, which in 2011 went exclusively to mobile devices.
Mechanics
In Meganoid, the player hits the deck of the title ship, which travels in the skin of a daredevil armed to the teeth. The action is presented from the side, and during the game we explore different levels, jump from platform to platform, avoid ubiquitous traps and various dangers and fight hordes of different opponents. During the voyage from time to time we find not only power-ups increasing the combat potential of the hero, but also new types of weapons (expanded arsenal includes explosives, rocket launchers or even plasma rifles) and useful gadgets such as flars and night vision (facilitating navigation in the dark) or jet backpack.
An additional attraction are special cards allowing you to modify selected elements of the game. Thanks to them we can, for example, turn off all rocket launchers or make the defeated enemies leave more valuable items behind them. As we succeed, we also supplement the database, where we can find information about all the equipment and objects we encounter on our way. Interestingly, almost the entire game content is generated procedurally - this applies both to the layout of the rooms, as well as the location of the above mentioned "find", as well as the places of occurrence of certain adversaries. Due to the high level of difficulty, heros dies exceptionally often - but every death is a lesson from which one can draw conclusions to make it easier to play with the next approach.
Technical issues
Meganoid's two-dimensional graphics on the AND, PC and iOS platforms are not impressive. It was maintained in a pixelart style, whose quality brings to mind productions from the early nineties of the twentieth century. However, the deficiencies are to some extent compensated for by fast and dynamic gameplay.
Please let us know if you have any comments or suggestions regarding this description.
Similar games:
Age Rating
age requirements: 12+
System requirements
PC / Windows
Minimum: Intel Core 2 Duo 2.0 GHz, 2 GB RAM, graphic card Intel HD or better, 200 MB HDD, Windows 7