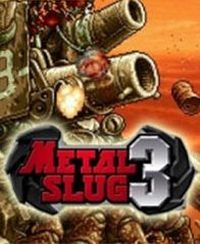 Metal Slug 3
Re-edition of the classic two-dimensional shooting, which originally debuted on the NeoGeo console. We have a dozen or so different boards to overcome. We only deal with the liquidation of enemies appearing on the screen.
Action | 2D | beat 'em up | for 2 people | shoot 'em up | co-op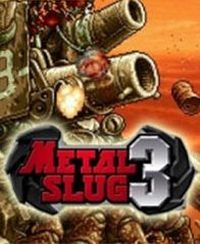 Game mode: single / multiplayer
This 2D run and gun action game mesmerizes fans with its superior dot graphics, and greatly surpasses its predecessor in terms of scale. The simple and intuitive controls, along with the refined game balance, are alive and well in METAL SLUG 3. The map branches off into other routes based on the options you choose. This massive branching map system cannot be fully appreciated through a single play. The game has a lot more vehicles, items, and enemy characters than the previous games in this series - METAL SLUG 3 can be called the culmination of the METAL SLUG series. The intricate graphics have garnered unparalleled praise both in Japan and overseas as well.
- Intricate 2D dot graphics, a finely crafted game system, stages filled with traps and riddles, colorful enemy characters — in every respect, this fourth title in the METAL SLUG series is the one most referred to as the series' undeniable masterpiece.
- Marco, Tarma, Eri, and Fio have their marching orders: find out what's causing the rash of freakish events worldwide! Warp gates appear during stages to lead players to unknown battlegrounds—will they affect the outcome of the mission? Make your way through the terrifying onslaught of enemies to conquer all routes and preserve world peace!
- Connect to the network and struggle to clear missions through online cooperative play with far-off brothers-in arms! You're sure to find a comrade who's got your back. Find a fellow countryman or foreign ally and let the mission begin!
Similar games:
PEGI Rating
System requirements
Minimum:
Pentium 4 2.4 GHz
1 GB RAM
graphic card Intel HD Graphics
500 MB HDD
Windows Vista/7/8
Recommended:
Core 2 Duo 2.3 GHz
2 GB RAM
graphic card 1 GB GeForce GT 640 or better
500 MB HDD
Windows Vista/7/8