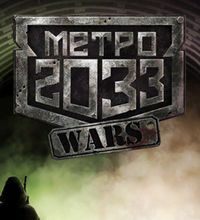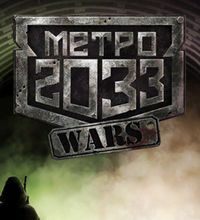 Metro 2033 Wars
Turn-based strategy game, maintained in postapocalyptic climates. The production is based on the popular prose of the Russian writer Dmitry Gluchowski, although the story takes place next to the story known from the novel.
Metro 2033 Wars is a strategy game based on the popular novels by Dmitry Glukhovsky. It was developed by DaSuppaStudios, the creators of Gemz and Total Defense 3D, and is the first installment in the Metro series for mobile devices.
The nuclear apocalypse nearly annihilated humanity and the global environment. Those who survived, merely a few thousand people, happened to be in the Moscow subway at the time, and from there the situation quickly began spiralling down, as more and more ruthless survivors started an endless fight for the remaining resources. Furthermore, the lives of those left alive are being constantly threatened by mutants.
The player's task is to fight mutants and repel their attacks (in a turn-based combat system), explore and gain control over subsequent subway stations (there are 170 of them in total, 108 of which are still active), gather resources, develop infrastructure, establish diplomatic relations with competitive factions, as well as to take care of the post-apocalyptic economy. All of this happens within an extensive single player campaign constituting of more than 70 missions.
Most of the time in Metro 2033 Wars is spent on looking at various charts and subway maps. Menus are clear and well-made, making budget planning and all the other activities that much easier. Combat, on the other hand, employs a 3D graphic engine.
Game mode: single player
App size:
User score: 2,8 / 10 based on 25 votes.
Age restrictions Metro 2033 Wars: 18+