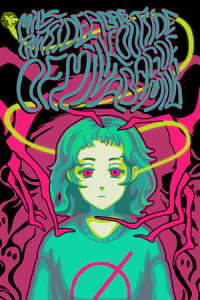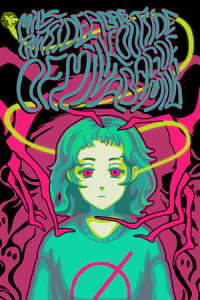 Milk outside a bag of milk outside a bag of milk
PC
A psychedelic horror visual novel that is a direct sequel to the 2020 game. In Milk outside a bag of milk outside a bag of milk we once again play the protagonist of the previous part, struggling with fear and sadness overwhelming her.
Adventure | horror | 2D | visual novel | indie games | experimental/art | Surrealism
Milk outside a bag of milk outside a bag of milk

Release Date PC

16December2021
developer: Nikita Kryukov publisher: Nikita Kryukov

game language: English
Milk outside a bag of milk outside a bag of milk is an experimental visual novel adventure game with psychedelic horror feel. It was developed and published by Nikita Kryukov, a Russian independent author. This title is a direct sequel to the game from 2020 - Milk inside a bag of milk inside a bag of milk.
Plot
The game continues the story known from the first part of the series. The protagonist returns to her apartment, where she does not feel safe at all, sniffing danger at every step. On the kitchen table lies a bag with milk, which she bought earlier. Despite the fact that the purchase cost her a lot of effort and courage, the protagonist feels mostly shame and fear. The situation gets worse when she finally goes to her room. A familiar, shapeless creature is already waiting for her at the door to the room...
Game mechanics
Like other games in the visual novel genre Milk outside a bag of milk outside a bag of milk focuses on the storytelling. Although most of the time the player only follows the actions of the main character, he has the opportunity to significantly interfere with the narrative at a later stage.
The protagonist occasionally speaks directly to the player. During these conversations specific dialogue options are displayed, which have a significant impact on the further development of the story. The right choice of answers also allows to unlock additional achievements (among them such as "Please, forget it" or "First death"). Besides, the player can also interact with some items in the main character's room. After clicking, for example, on the laptop, the girl begins to tell a story related to it.
Discovering all the secrets of the game is difficult, certain images and scenes appear on the screen extremely rarely. If the player wants to learn all the secrets of the main character, he must first win her trust.
The game has a total of 5 different endings. To unlock each of them, you need to take certain actions, including getting the right number of skylights.
Technical aspects
The game has a 2D graphics designed in the style of pixel art and Japanese animation. The colors of the background are dominated by black and dull red. The most diverse color palette is enjoyed by the main character herself. The heavy atmosphere of the production is built by the psychedelic soundtrack.
Last updated on 27 December 2021
Game mode: single player
User score: 9.2 / 10 based on 55 votes.
Age restrictions Milk outside a bag of milk outside a bag of milk: 16+
Milk outside a bag of milk outside a bag of milk System requirements
Minimum:
Dual Core 1.8 GHz
4 GB RAM
graphic card Intel HD or better
700 MB HDD
Windows 7