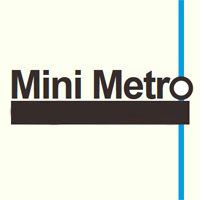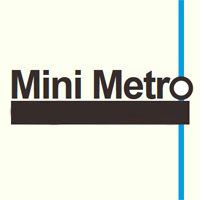 Mini Metro
Minimalistic, in terms of visuals, logic strategy game designed by an indie developer from New Zealand, Dinosaur Polo Club. Mini Metro is a project that originated as a prototype created for the 48-hour Ludum Dare contest.
Strategy | logical elements | 2D | indie games | Xbox Game Pass | EA Play
Mini Metro is a unique combination of strategy, simulation, and logic game that puts you up against a challenging task of designing and building a subway network in a dynamically developing metropolis. The title was created by an independent developer from New Zeland, Dinosaur Polo Club, as a full-fledged game that was first designed as a Mind The Gap project, made in April 2013 for the annual 48-hour contest Ludum Dare.
Gameplay
Initially, there are only three subway stations to manage, located somewhere on a randomly generated city map, and your first task is to link them with a simple metro line. However, the city expands rapidly, and new stations appear in random locations. Each one translates into dozens and hundreds of impatient commuters, whose only need is fast communication around the city. In order to make that possible, you have to keep opening new lines and modify the existing ones, so as to maximize the efficiency and improve the throughtput of individual stations. If the dissatisfaction of citizens reaches its peak, the city ceases its development, which means game over. Fortunately, after every in-game week you are rewarded with useful upgrades that make the efficient management of metro network somewhat easier.
Game modes
The base game lets you pick up the challenge in one of several authentic cities: London, New York, and Paris. There are three game modes to choose from: Commuter – fast-paced scored game, Scenic – easy-going sandbox mode, and Rush Hour – a challenge even for experts at logistics.
Technical aspects
Mini Metro has a minimalistic approach to audiovisuals. Maps, stations, and metro lines are very schematic. The gameplay is accompanied by chiptune music composed by Rich Vreeland, also known as Disasterpeace.
Game mode: single player
User score: 8,2 / 10 based on 92 votes.
Pre-release expectations: / 10 based on 7 votes.
PEGI rating Mini Metro
Mini Metro System requirements
Minimum:
Pentium 4 2.0 GHz
512 MB RAM
graphic card with obsługą ShaderModel 2.0
150 MB HDD
Windows XP/Vista/7/8