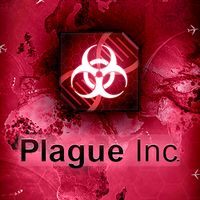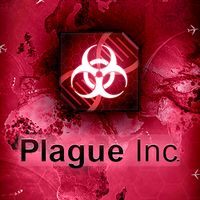 Plague Inc.
Original strategy game, in a realistic way to simulate the mechanisms of the spread of deadly plague. The player's task is to develop a virus and a strategy for infecting all people in the world.
Plague Inc., released on AND and iOS, is an original indie production that combines real-time strategy with a simulation about spreading a killer virus. The title is the debut of a one-man British studio Ndemic Creations, and its creation was inspired by the popular flash game Pandemic II.
Plot
Plague Inc. presents us with a rather grim task: to come up with a strategy for spreading a virus all over the world and to bring about the inevitable end of humankind. Starting the game, we get a dangerous pathogen, which has just been infected by the first patient. In a relatively short period of time, more and more people are infected by air or urban rodents, and symptoms that initially seem trivial allow the disease to spread unnoticed.
Mechanics
Once the infection is detected, the real game begins. Specialists from all over the world are starting research on our virus, trying to protect humanity from an epidemic. Our task is to successively develop mutations, which will allow germs to become immune to newer and newer medicaments. We must also look for alternative ways of spreading the disease, trying to bring medical services into the field. The key to success is to maintain the right balance between infectivity, severity and fatality of the virus. To succeed, we have to bring about the deaths of all the people in all the countries fighting the epidemic.
Technical aspects
Plague Inc. is characterized by a relatively high level of realism and advanced artificial intelligence, constantly trying to prevent us from achieving our goal. Each of the several available types of plague is also characterized by its unique mechanisms and requires the player to apply slightly different development strategies. The graphics are decent. In addition, the game also features an informative tutorial, allowing you to quickly familiarize yourself with the mechanics of the game. Plague Inc. also has rankings and achievements motivating to play.
Game mode: single player
App size:
User score: 7,8 / 10 based on 63 votes.
Age restrictions Plague Inc.: 12+