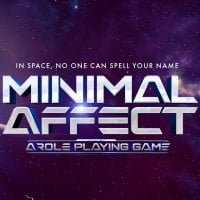 Minimal Affect
RPG which is a parody of the first three parts of the Mass Effect series. In Minimal Affect we play the role of Commander Creed - the captain of the spacecraft Balding Eagle, who crosses the Milky Way in an attempt to deal with the great danger threatening the whole galaxy.
RPG | TPP | science fiction | Cosmic | humorous | action RPG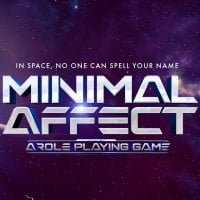 Minimal Affect is a humorous action RPG, developed by Toadman Interactive studio, known for its genre-related Immortal: Unchained. The game is a parody of the space opera genre, especially the first three installments of the Mass Effect series, which is visible both in the plot layer, the silhouette of the main character and the appearance of his companions, as well as in the gameplay mechanics.
Plot
The main hero of Minimal Affect is Commander Creed, the captain of a starship belonging to the Star Alliance known as the Balding Eagle. The hero must face the danger threatening the entire galaxy. Fortunately, he is not alone, as he is accompanied by the loyal crew of his ship. Among its members we will find a humanoid insect engineer named Larry, who is looking at his portable computer Redshirt and 200-year old psychic K'iara, a representative of the ancient race.
Mechanics
In Minimal Affect, the action is observed from the third person perspective (TPP). Performing tasks, among which we find both missions pushing the plot forward and numerous side tasks, we follow the Milky Way, visiting various colourful locations. For each mission, we can take a maximum of two companions, and we are disturbed by numerous enemies.
During dynamic clashes, which are an important part of the game, we make use not only of firearms (during the exchange of fire we should use densely scattered shields), but also of various futuristic gadgets and hero's skills. As he progresses, Creed and his comrades increase their combat potential - growing in strength, earning experience points and advancement to new levels, as well as gaining better equipment.
Technical aspects
The graphic design of Minimal Affect was made in the cel-shading technique. The characters and elements of the surroundings have been drawn with a thick comic book line, and the whole has been maintained in rich colours.