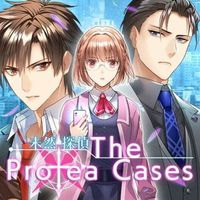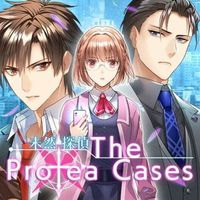 Mizen Tantei: The Protea Cases
Mizen Tantei: The Protea Cases is a game with elements of adventure game and visual novel, set in modern Tokyo, in the Shinjuku district. The plot combines detective and romantic plots.
Adventure | Detective | visual novel | Japan
Mizen Tantei: The Protea Cases is a detective adventure with elements of a visual novel (visual novel). The game was developed by orange, a Japanese studio specializing in this genre, known for Gothic Murder: Adventure That Changes Destiny, among others.
Plot
The action takes place in 2023 Japan in Shinjuku, one of the districts of Tokyo, which is the center of gaming, shopping and business. The main character is a young girl named Chiharu Izuki, who is employed by a local detective agency. She is a talented investigator, but lacks self-confidence due to the trauma of being kidnapped years ago.
The story begins when, while searching for a missing person, Chiharu discovers a mysterious mobile application called Protea. It's artificial intelligence-based crime prediction software being tested quietly in Shinjuku by the Japanese police.
Chiharu is quickly joined by another detective in need of her help and a boy who hides many secrets. Together, the trio spr?bly use the Protea application to stop crimes before they are committed.
Mechanics
Mizen Tantei: The Protea Cases combines elements of a detective adventure and a visual novel. During the game, we explore locations, conduct conversations, collect objects, interrogate witnesses and gather evidence and clues. From time to time we also have to solve simple logic puzzles.
At the same time, all the action is presented in the typical visual novel style, and every now and then players have to make decisions that shape the further development of the story. In addition to detective elements, romantic themes also play an important role.
Game modes
The game offers a single-player mode only.
Technical issues
The performance of Mizen Tantei: The Protea Cases is typical of visual novel games. The graphics are fully two-dimensional and consist of detailed but mostly static images, varied by occasional animations.
Game mode: single player
Age restrictions Mizen Tantei: The Protea Cases: 16+