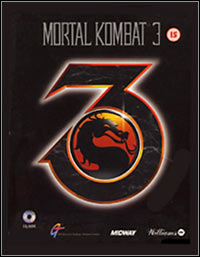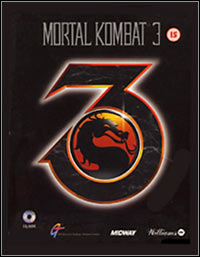 Mortal Kombat 3
Mortal Kombat 3 is the third part of one of the most popular series of skill battles, for which Midway Games development team is responsible.
Fighting | 2D | for 2 people | very brutal
Mortal Kombat 3 is the next installment of the cult series of virtual battles, which was initiated in the first half of the 1990s. Developers have prepared even more warriors, attacks, arenas, etc. for users. The visual setting has been improved a number of times, but the way in which the action is presented and the characters are animated has not changed - again the side projection and two-dimensional digitalised models superimposed on computer-generated backgrounds have been used.
This time we can play one of the fourteen martial arts champions (Cyrax, Jax, Kabal, Kano, Kung Lao, Liu Kang, Nightwolf, Sector, Shang Tsung, Sheeva, Sindel, Sonya, Stryker and Sub-Zero) in order to eliminate the remaining thirteen participants of the tournament, which takes place during the process of joining the Earth dimension with the Enlightenment. Ultimately, there comes a time of confrontation with the powerful centaur Motaro and the host of the event, i.e. the evil god Shao Kahn.
Each of the basic heroes has six standard actions (two types of strokes with hands and legs and a block and running), as well as a number of predefined combinations and several individual special strikes. Among the latter, particular attention is paid to attacks called Fatality, which is a peculiar hallmark of the MK cycle and consists in an extraordinarily sadistic (e.g. cutting into slices, blowing up and peeling off the skin) depriving the opponent of life at the end of the duel. In addition, there are three other options to finalise the clash: Babality (turning an enemy into a child), Friendship (showing a gesture of mercy) and Animality (turning into a bloodthirsty animal). This is complemented by an audio setting well suited to the climate and the ability to compete against a living opponent - both with the same PeCet and via a network connection.
Please let us know if you have any comments or suggestions regarding this description.
Last updated on 10 December 2007
Game mode: single / multiplayer Multiplayer mode: Internet
User score: 6.8 / 10 based on 257 votes.
Age restrictions Mortal Kombat 3: 16+