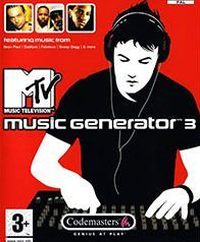 MTV Music Generator 3: This is the Remix
MTV Music Generator 3: This Is the Remix is the third production in a series of musical games. This title allows you to compose your own songs, as well as mix songs from the top charts. Developers have made many changes to this item compared to its predecessors.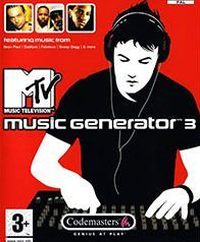 Create and sample original music tracks as well as remix some of the hottest songs from today's biggest hip-hop and electronica artists. Get in the mix with: "The Way U Move" from three-time 2004 GrammyÒ award-winner OutKast; rap icon Snoop Dogg's "From Tha Chuuuch To Da Palace;" "Get Busy" from dance hall reggae star Sean Paul; "This Is My Party" from popular New York-based rapper Fabolous; and famed electronica mainstay Carl Cox's "Katja." In addition to these artists, you have infinite capabilities to bring your favourite artists together by combining samples from your own music collection in a unique remixed track.
Similar games:
PEGI Rating
System requirements
Sony PlayStation 2
Uses: memory card 8 MB