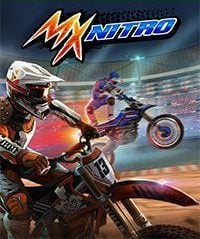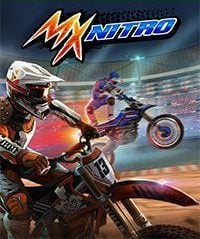 MX Nitro
A wacky motocross game, developed by Saber Interactive. The players participate in races taking place on over 40 diversified tracks while riding various cross motorcycles.
MX Nitro is a wacky motocross game developed by Saber Interactive. This game is Saber's first attempt at the racing games genre – before, the studio created games like TimeShift and Inversion. This game has been released also released on PC, PS4 and XONE.
Mechanics
As the title suggests, in MX Nitro one gets to ride a wide range of cross motorcycles and participate in races taking place on over 40 different tracks, while seeing the action from a side view. Depending on the chosen game mode, player's goal is to be the first to reach the finish line or to gain point advantage over the opponents. Apart from standard competition, the game tests our skills with one-on-one races, where one has to race one of the 13 bosses. The tracks are full of quarter pipers, thus one can perform over 55 eye-catching stunts – including California roll, tsunami, coffin, and the immortal backflip. Player's actions are not only being continuously monitored by the scoring system, but also reflected in the amount of Nitro one gets for performing the aforementioned stunts.
The key to success is the proper nitro dosage – this 'afterburner' allows players to increase their bikes' speed in no time, perform stunts faster, and to shorten the time necessary for climbing steep hillsides. Moreover, one cannot forget about the proper rider balancing – tilting him to the front while descending a hill might result in a miserable flip over the handlebar. However complicated this might seem, MX Nitro is a typical arcade game. What is worth mentioning, both the appearance and stats of the motorcycles, along with the rider's apparel are customizable in accordance with the players' preferences – as one progresses through consecutive races, special skins and mechanical upgrades become available for our single-track vehicle and its rider.
Game modes
In the PC, PS4 and XONE release of MX Nitro, one can choose the single player mode, as well as compete against other players. The extensive single player career mode is accompanied by a peculiar multiplayer, where one races against the 'ghosts' of other players from all over the world.
Technical aspects
MX Nitro delivers decent quality 3D visuals, featuring detailed motorcycles and riders' models, as well as eye-catching surroundings (especially the greenery present on some of the tracks). The game is based on an advanced physics engine – upon crashing, rider's body shoots into the air and lands in an eye-catching manner, after bouncing off the ground for a couple times.
Game mode: single / multiplayer Multiplayer mode: Internet
Age restrictions MX Nitro: Good for all ages.
MX Nitro System requirements
Minimum:
Intel Core 2 Duo E6550 2.3 GHz
4 GB RAM
graphic card 2 GeForce GT 740 or better
5 GB HDD
Windows 7
Recommended:
Intel Core i3 3 GHz
8 GB RAM
graphic card 2 GeForce GTX 960 or better
5 GB HDD
Windows 10