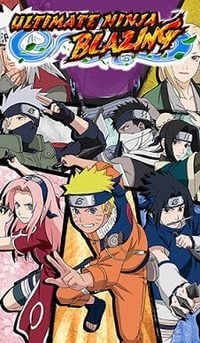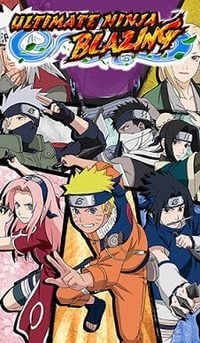 Naruto Shippuden: Ultimate Ninja Blazing
An action role-playing game for mobile devices, developed by Bandai Namco. The game is based on a popular manga series of the same name, which is mostly apparent in the plot and visuals.
RPG | fantasy | turn-based | ninja | Naruto
Naruto Shippuden: Ultimate Ninja Blazing for AND and iOS is an action role-playing game with a turn-based combat system. The game was developed and published by Bandai Namco Entertainment. The title utilizes a free-to-play model with optional microtransactions..
Plot
The game is based on a comics series by Masashi Kishimoto and its anime adaptation. The action is set in the universe known from the original media: in a world, in which Asian fantasy elements are combined with modern-day technology. An important element of this world are the ninja villages, where warriors can be hired for the right fee. Naruto Shippuden: Ultimate Ninja Blazing focuses on the young generation of such warriors and their missions.
The story campaign follows the events of the manga, which lets you trace the adventures of the eponymous Naruto and his friends. The story is heavily simplified, but the scenario is still quite charming.
Mechanics
The gameplay of Naruto Shippuden: Ultimate Ninja Blazing for AND and iOS consists mostly of fighting turn-based battles. The system is not complex, but the fights against higher level opponents are quite difficult and to win, you have to think through the types of your attacks and the position of your enemy on the map, as well as wisely manage the chakra points, which are necessary for using special techniques.
Apart from the main trio of the original manga — Naruto, Sasuke and Sakura — the game features a wide range of ninja warriors, including most of the characters from the original series, each of them possessing unique characteristics and abilities. Unlocking those characters and upgrading their abilities is the second most important aspect of the game.
Game modes
You can play through all the missions on your own or with in an online co-op mode for up to 3 players. There also are PvP battles, and an online ranking system for them.
Technical aspects
The game features 2D visuals, based on the anime adaptation of the comics, and many cutscenes, showing the most spectacular attacks and important plot events.
Game mode: single / multiplayer Multiplayer mode: Internet
App size:
Age restrictions Naruto Shippuden: Ultimate Ninja Blazing: 12+