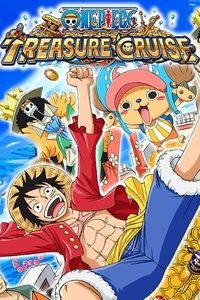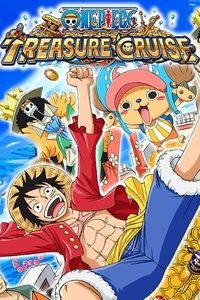 One Piece Treasure Cruise
A turn-based RPG published by Bandai Namco and based on a highly popular manga series. Eiichiro Oda's comic book offers a distinctively original atmosphere, which is unique among other Japanese comic books - the story is set in a pirate fantasy world.
RPG | turn-based | Pirates | manga and anime | One Piece
One Piece Treasure Cruise for AND and iOS is a turn-based RPG developed by an internal studio belonging to Bandai Namco Entertainment. The game is free-to-play, though it uses microtransactions.
Plot
As the title suggests, the game is based on the license of One Piece – the brand initially existed as a manga series by Eiichiro Oda. This is one of the most popular comic books in Japan, but all the adaptations for other types of media enjoy a similar degree of popularity. The entire series is set in a pirate fantasy world, where pirates from all over the globe are searching for the legendary treasure of the king of pirates.
One Piece Treasure Cruise for AND and iOS recreates the original story of the comic book, so being familiar with the manga is not required to understand the scenario. The story revolves around a boy by the name of Luffy, who wishes to become a pirate. He accidentaly swallows a devilish fruit and as a result, gains a power to stretch his body like a piece of gum. Throughout the campaign, the protagonist gradually gathers companions who become members of his crew. Step by step, Luffy gets closer to making his dream come true and finding the treasure.
Mechanics
One Piece Treasure Cruise is an RPG focusing on battles. Luffy can be accompanied by up to 5 team-members. Throughout the campaign, the player has an opportunity to recruit a significantly greater number of them, so the key part is to choose appropriate people for certain assignments. Combat is turn-based, but the system involves arcade elements to a large degree as well – at specific times, the player has to push action buttons and rhythmically combine techniques of team-members into powerful combinations. When the player is overhasty, their attack will cause less damage, but if they wait too long, the player can loose the opportunity to launch any attack. This is complemented by a large set of special abilities – those usually require many turns to get recharged before they get active again.
The combat system was designed in such a way, that learning the basics is easy, but one needs to develop a lot of skill in order to become really proficient. Also, the experience offers a complex development system, which bears a resemblance to the Pokemon series. The player is capable of both improving the skills of their characters and sacrificing the less-needed persons in order to improve the favourite ones.
Game mode: single player
App size:
Age restrictions One Piece Treasure Cruise: 12+