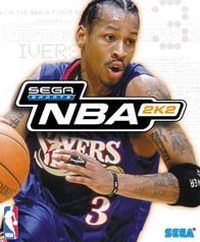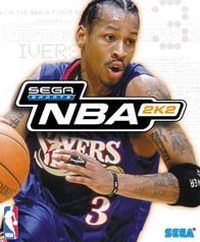 NBA 2K2
Interestingly realized virtual basketball, which of course has a full NBA license. Choose from a wide range of play modes. A nice graphic design is also worth mentioning.
NBA 2K2, released on PS2, XBOX, and GCN, is another part of a slightly less popular series of sports games that competes with Electronic Arts' NBA Live. NBA 2K2 was developed by Visual Concepts, which has also prepared such games as NFL 2K2 or NCAA College Football 2K2.
Game modes
In NBA 2K2, we control a basketball team and our task is to lead them to victory. As the title suggests, NBA 2K2 is fully licensed by the most prestigious basketball league. This means that all players, teams and sports facilities on which we play are based on those found in the real world. The license covers two fully-fledged seasons - 2001 and 2002. However, the range of available play modes is quite standard. We can take part in cups or play single matches. In the latter case, the player can determine the details of the selection of the team or the arena where the players will meet. The game also has extensive tactical options, reserved for the coach.
Technical aspects
The control system does not offer any revolutionary solutions. Instead, it is based on proven formulas. The player can choose more complex actions, counting on the help of artificial intelligence. Visually, NBA 2K2 looks decent. The developer paid special attention to show the animations. The camera work is also improved. Competitions can be observed from many different angles. The game uses a professional soundtrack created by Jermaine Dupri. NBA 2K2 is the first game in the series to be released on PlayStation 2, Gamecube and Xbox. The previous two titles appeared exclusively on the Dreamcast. All three editions of the game were very similar. This applies both to audiovisuals and to the options offered by the game.
Last updated on 10 December 2007
Game mode: single / multiplayer Multiplayer mode: Player counter: 1-4
Age restrictions NBA 2K2: Good for all ages.
NBA 2K2 System requirements
Uses:
Multi-Tap
memory card