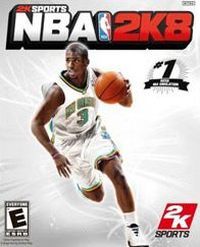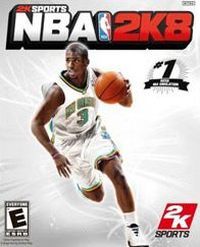 NBA 2K8
The next installment of the popular sports game. The 2K8 edition offers, above all, a completely new fun mode based entirely on the need to make spectacular batches.
The king of the hard court is back and better than ever with the all-new Sprite Slam Dunk Contest. NBA 2K8 continues a five year legacy as the #1 rated NBA simulation with in-game features that bring basketball to life like never before.
* Sprite Slam Dunk Contest - Live from Las Vegas, 2K is bringing you the Sprite Slam Dunk Contest, hosted by street legend Bobbito Garcia. Choose from hundreds of dunks and a vast array of props as you compete against the NBA's finest dunkers in this 4 player event. The Sprite Slam Dunk Contest is also playable online; it's here that you can prove to the world that you are the greatest dunker there is.
* More Signature Style - Customizable Free Throws, Dribble Moves, and Dunks give users total control over the way their favorite players play on the court. All new signature shots from many of your favorite NBA players, including #1 draft choice Greg Oden, as well as individual post and dribble moves, makes NBA 2K8 the most authentic NBA simulation on the market.
* Off-Ball Control - Run quick on the fly sets to get your favorite player the ball in the best situation for him to get a quick bucket. Use the Get Open button for a fast play, or call for the exact situation you want with the Off-Ball Control menu. On offense, you now have the option to switch off the ball handler to other players where you can call for alley-oops, jostle for post-position, set screens, etc.
* A Whole New Look - Every NBA player has been completely redone to improve likenesses and overall graphical quality. Kevin Harlan and Kenny Smith now deliver emotionally charged commentary and the new Game Wrap-Up feature allows you to choose the kind of post game show you watch.
* Lock-On D - All-new defensive controls give users more control of their player than ever before! Use the right analog to play tighter defense on the ball-handler, body up on the ball handler, and run advanced defensive sets.
* The Association - Run your franchise by identifying player roles, balancing playing time, and keeping team morale up. The Hoopcast Simulator makes simulating games exciting while SimCentral centralizes all necessary information for real-time stats, standing, injuries, and much more.
* 2K Online - Nobody does online gaming like 2K Sports and this year we have added tons of new features including a news ticker that updates you with sports headlines across the country, a user customizable Front Page display, and a Co-op mode that allows 2 users to play on the same team against the AI.
* 2K8 Soundtrack - Featuring Common, Q-Tip, Run DMC, J-Dilla, Quasimotto, Cut Chemist, Devo, Stone Roses, Fishbone, Tommy Guerrero, Breakestra, G-Love, Quantic and many more.
Last updated on 10 December 2007
Game mode: single / multiplayer Multiplayer mode: Internet
Media type: 1 BD
User score: 7,3 / 10 based on 255 votes.
PEGI rating NBA 2K8
NBA 2K8 System requirements
Uses:
memory card
Multi Tap
Network Adaptor