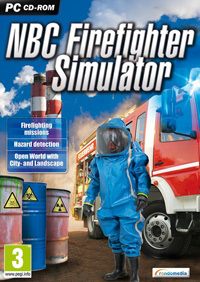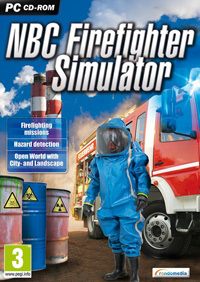 NBC Firefighter Simulator
PC
Firefighting simulator. The game allows us to take part in a number of rescue missions - in addition to standard fires we will also extinguish flammable materials or clean the area of highly poisonous substances.
NBC Firefighter Simulator

Release Date PC

13December2013
developer: Visual Imagination Software publisher: Rondomedia

game language: English
NBC Firefighter Simulator is another production of simulators, in which we take part in a number of firefighting operations, taking place in different conditions and realities. Its production is the responsibility of the little-known Visual Imagination Software studio, and the release is handled by Rondomedia, a company specializing in this type of titles.
The player plays the role of one of the firefighters from a large scale operation unit, where he saves the lives of the victims and prevents the destruction of objects exposed to fire. Although in most of the mission we are facing fast spreading fires, there are also scenarios requiring us to use specialized tools - creators give us a chance to test ourselves in conditions of strong contamination or during transport of delicate materials, the damage of which can cause considerable damage to the environment. The game also offers the possibility to use a variety of machines, making it easier to get to the source of the problem. In addition to standard firefighting vehicles, there are also remote-controlled robots and specialised vehicles. However, firefighting is only half the success - it is also very important to secure the affected area and warn the inhabitants in the immediate vicinity of possible problems.
The action of the game is conducted from the perspective of the first person - the production also allows you to see the situation from the side thanks to the so-called free camera. The visual setting of the game brings to mind other, similar productions representing the simulator genre.
Please let us know if you have any comments or suggestions regarding this description.
Game mode: single player
Age restrictions NBC Firefighter Simulator: Good for all ages.
NBC Firefighter Simulator System requirements
Recommended:
Pentium IV 2 GHz
2 GB RAM
graphic card 256 MB (GeForce 6800 or better)
1 GB HDD
Windows XP/Vista/7/8