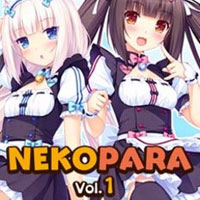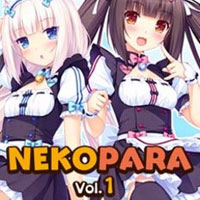 Nekopara Vol. 1
A classic visual novel adventure set in a world inhabited by cats taking on a human figure. The main character of the game opens his own confectionery and at the same time he has to take care of two troublesome cats that escaped from his family home.
Adventure | 2D | humorous | visual novel | dating Simulator
Hide Or Die is an asymmetric multiplayer horror game. The production was developed by VecFour Digital, for which it was a debut.
Mechanics
The title is for multiplayer battles only and does not offer any single-player mode. At the beginning of the game, sixteen players leave a safe haven and embark to explore the map in search of weapons and other useful items. The main enemy in the world of Hide Or Die is the supernatural darkness. Anyone who comes too close to it turns into a psychopathic murderer who starts hunting for the rest of the survivors.
Hide Or Die is an asymmetric game, so the murderer is a much more powerful character than the rest of the players. In case of being caught in the dark, each player chooses between several types of psychopaths with unique skills before the game starts.
While playing, the rest of the participants can use simple weapons, various traps, gadgets that distract attention or objects that make it easier to avoid being detected by the murderer. An additional attraction is the system of procedural map generation, thanks to which each time we land in new locations.
The matches are divided into stages. In each of them, only one person can become a murderer. The other players try to survive long enough to restore power to the tower that illuminates the map. When they succeed, the darkness is scattered, freeing also the character who was the psychopath. Then the group moves to the next section, where the cycle is repeated.
Eventually, when only one survivor and murderer are left alive, the game goes into duel mode. A dense fog appears on the map, making it difficult to avoid confrontation. In addition, powerful weaponry is dropped to the level for the uninfected man, which provides him with a fighting chance against the psychopath.
Technical aspects
Hide Or Die offers attractive three-dimensional graphics that effectively enhance the atmosphere of horror built with Unreal Engine 4 technology.
Game mode: single player
User score: 3,8 / 10 based on 27 votes.
Age restrictions Nekopara Vol. 1: 18+