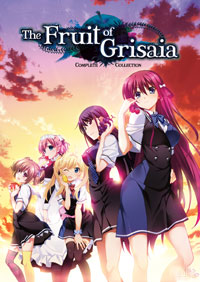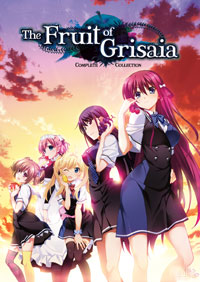 The Fruit of Grisaia
The Fruit of Grisaia is a PC-based visual novel adventure. We play the role of a teenage killer, who starts school full of pupils with dark secrets. While playing, we mainly follow the story and make decisions that direct the story to one of several alternative storyline paths.
Adventure | manga and anime | visual novel | dating Simulator | erotic games
The Fruit of Grisaia is an adventure visual novel. The production was developed by the Japanese studio Front Wing, specializing in this genre, which has also created such titles as Time Leap or Tea Society of a Witch.
Story
In the game we play the role of a peculiar Japanese high school student named Yuuji Kazami, who has just been transferred to the Mihama Academy. The school is more like a prison than a traditional educational institution and its mission is to teach people with unique life situations. Yuuji himself, despite his young age, has spent the last few years as a killer at the service of his country's government, and finally, tired of bloodshed, asked for a substitute for a normal life. The rest of the students also hide numerous secrets that will be revealed during the game.
Mechanics
In terms of game mechanics The Fruit of Grisaia is a classic visual novel. Most of the fun comes down to following the plot, told with the use of text and static 2D images.
From time to time the player faces the choice of one of several actions and these decisions direct the story to different plot routes, presenting very different events. Therefore, to see all the threads, the game has to be completed several times.
Technical aspects
The Fruit of Grisaia is a typical visual novel games. Graphics consists mainly of two-dimensional manga-style images of character sprites and backgrounds with some animations.
Other information
It is worth mentioning that The Fruit of Grisaia was the first in an adventure game trilogy, which also includes The Labyrinth of Grisaia and The Eden of Grisaia. The franchise has also been adapted for other media, including comics and animated series.
Game mode: single player
User score: 2 / 10 based on 15 votes.
Age restrictions The Fruit of Grisaia: 18+