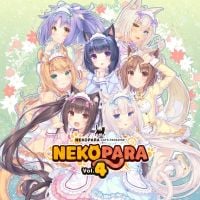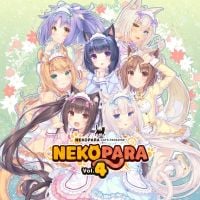 Nekopara Vol. 4
Nekopara vol. 4 is a visual novel adventure game. It is a direct continuation of the Nekopara series. The player again takes on the role of a confectionery owner, who is helped by anthropomorphic cats. This time together with the heroes we go to France.
Adventure | 2D | humorous | visual novel | dating Simulator
Nekopara Vol. 4 is a visual novel game from NEKO WORKs studio. The series presents a vision of the modern world in which anthropomorphic cats exist. In the game we play the role of Kashou, who decides to break with the family tradition of making Japanese baked goods and opens a pastry shop with sweets inspired by Western culture. The popularity of the series can be proved by the fact that there were two shorts OVA (original video animation), the first of which was funded by a fundraising on Kickstarter. Moreover, in 2019, the series has had its own anime series.
Plot
Nekopara Vol. 4 again takes the player to the modern world where anthropomorphic cats live. These creatures can speak and think, and the only difference between them and people is that they have cat ears and tails.
The game is a direct continuation of Nekopar Vol. 3. Once again, we play the role of a young confectioner, Kashou, who decided to oppose family traditions and instead of creating Japanese baked goods, decided to take inspiration from the West. In pursuit of his dreams, the protagonist starts to run La Soleil's confectionery, which his sister and a whole bunch of 'cats' help him with.
In the fourth main part of the cycle, the confectionery is in full swing, but the protagonist's father is still not convinced about the protagonist's life choices. That is why Kashou decides to go to France to seek advice from his former teacher. Of course, he is accompanied on the journey by his sister and all his cat companions.
Mechanics
Nekopara Vol. 4 is a traditional visual novel adventure game. The role of the player comes down to reading the subsequent statements of the protagonists, accompanied by illustrations and animated portraits of the characters. It should be noted that we have no influence on the course of history, and our role is limited to observing events.
Technical aspects
The game was created on the E-mote engine, which was designed for visual novel games. Thanks to its solutions, developers can smoothly combine static images and animated sprites.
It is also noteworthy that the game has been dubbed by professional Japanese voice actors. The only non-voiced character is the protagonist.
Game mode: single player
Age restrictions Nekopara Vol. 4: 18+
Nekopara Vol. 4 System requirements
Minimum:
Intel Pentium 4 2.0 GHz
2 GB RAM
graphic card 128 MB GeForce 6200 or better
6 GB HDD
Windows 8
Recommended:
Dual Core 2.66 GHz
4 GB RAM
graphic card 256 MB GeForce 8600 or better
6 GB HDD
Windows 8/10