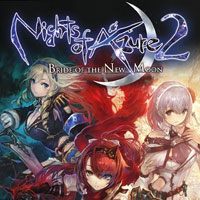 Nights of Azure 2: Bride of the New Moon
A sequel to the action RPG from the Japanese studio Gust. Nights of Azure 2 lets us revisit the dark fantasy world, in which humanity rules only by daylight, while night belongs to demonic minions of the Night Lord.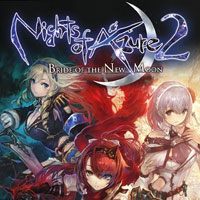 Nights of Azure 2: Bride of the New Moon is an action RPG and a sequel to a 2016 title. Gust, studio known from the Atelier and Ar tonelico series, is responsible for its development.
Story
The action of the game is set in the universe known from the first Nights of Azure, but it is not closely related to the events of the first game. Again, we find ourselves in a dark fantasy world, in which mankind rules only during the daytime, while the night belongs to the demonic subjects of the Lord of the Night. The main character of the game, Ashule, is a knight subject to the Curia, whose task is to protect Liliana, a saint and Ashule's childhood friend. But when it turns out that Liliana is to be sacrificed, they both flee, which ends up with the death of Ashule and the disappearance of Liliana after an encounter with a powerful demon. The heroine is resurrected as a semi-demonic being and sets out to look for her lost friend.
Game mechanics
In terms of mechanics. Nights of Azure 2: Bride of the New Moon is not much different from its predecessor. Again, we are dealing with combat typical of TPP action games and a character progression system that enables us to choose the skills we acquire. Just like in the first game, the player can use the help of allies, but instead of demons this time they are other heroines within the so-called Lily System. The more often we fight together with a heroine, the stronger her bond with Ashule becomes, which gives access to more powerful skills and unlocks story quests.
PEGI Rating
System requirements
PC / Windows
Recommended: Intel Core i7 3.4 GHz, 8 GB RAM, graphic card 2 GB GeForce GTX 960 or better, 25 GB HDD, Windows 7/8.1/10 64-bit
Minimum: Intel Core i5 2.6 GHz, 4 GB RAM, graphic card 2 GB GeForce GTX 660 or better, 25 GB HDD, Windows 7/8.1/10 64-bit