NiOh Video Game Series
Video Games Encyclopedia by Gamepressure.com

NiOh Collection
RPG 05 February 2021
Bundle including both parts of the NiOh soullike series from Team Ninja studio, which were previously released on the PlayStation 4 and PC. The NiOh Collection contains all the content developed for both games.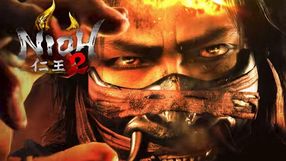 NiOh 2: The Complete Edition
RPG 13 March 2020
A sequel to the souls-like game from 2017. It was developed by the creators of the first entry in the series, Team Ninja. In NiOh 2, the players once again assume the role of a samurai who faces hostile men and mythical creatures.
NiOh
RPG 07 February 2017
A third-person action game developed by Team Ninja studio (known from titles like Dead or Alive and Ninja Gaiden) under the supervision of Koei Tecmo company. We play as a samurai fighting against various enemies, among which we will find both humans and monsters. We cut our way through the enemies not only with conventional weaponry, but also with special abilities of our hero and the magical power enchanted in his sword. Gameplay is a mix of games like Onimusha and Dark Souls. This means that the difficulty level is high and it forces the player to make use of different tactics, dodges, blocking and powerful, complex combos. Interestingly, game has been announced as early as 2005 and was supposed to be one of the launching titles for PlayStation 3. However, due to a few complications, the developed has been postponed, and the final game will make it now to next generation of consoles.