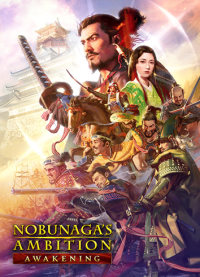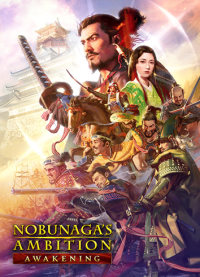 Nobunaga's Ambition: Awakening
Nobunaga's Ambition: Awakening is a strategy game set in Japan during the Sengoku era. Clan management, forming armies and handling the economy are all turn-based. Battles, meanwhile, take place in real-time.
Strategy | RTS | turn-based | war | war strategy | historical | Japan | Samurai
Nobunaga's Ambition: Awakening is a turn-based strategy game and the sixteenth main installment in the iconic series by Koei Tecmo, originating from 1983. It was developed in celebration of the series' 40th anniversary.
Plot
Like all the series' previous installments, the game is set in Sengoku era Japan (15th-16th century), a time of constant civil wars between the local rulers (daimyo). The player takes control over one of them, their goal being to conquer the entire Land of the Rising Sun.
Mechanics
Nobunaga's Ambition: Awakening expands on the ideas introduced earlier in the series. The game is a turn-based strategy revolving around warfare. The player must build fortifications, train soldiers and officers, then use them in real-time battles.
Military alone, however, is not enough to succeed. We must also handle our economy, trade and diplomacy. One of the most important features are decrees, that shape the laws in controlled regions.
There are over 2,200 unique officers in the game - more than ever before. Each officer has their own personality and we can talk to them directly, to seek advice or to convince them not to leave our clan. Enemy officers can also be converted to our side.
The game was created as a celebration of the franchise's 40th anniversary, therefore many fan-favorite mechanics make a return here, such as officers, music, scenarios and custom clan creator.
There are also many new features as well. The most important is the Dominion System, letting us grant territory to characters in return for their support. Such subordinates make most decisions on their own and often offer advice on how to strengthen our domain.
Game modes
The game only supports singleplayer.
Technical aspects
The visuals of Nobunaga's Ambition: Awakening are simple, but appealing, their main strength being the faithful recreation of Sengoku era.
Last updated on 20 July 2023
Game mode: single player
PEGI rating Nobunaga's Ambition: Awakening
Nobunaga's Ambition: Awakening System requirements
Minimum:
Intel Core i3-3220 3.3 GHz
4 GB RAM
graphic card 2 GB GeForce GTX 660 / Radeon R7 370 or better
25 GB HDD
Windows 10/11 64-bit
Recommended:
Intel Core i7-3770 3.4 GHz
8 GB RAM
graphic card 6 GB GeForce GTX 1060 / 8 GB Radeon RX 580 or better
25 GB HDD
Windows 10/11 64-bit