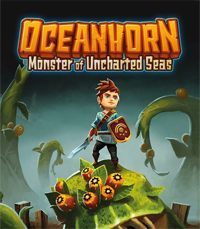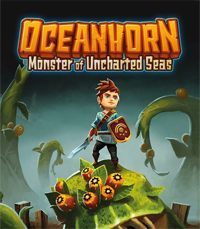 Oceanhorn: Monster of Uncharted Seas
Oceanhorn: Monster of Uncharted Seas is an action adventure game produced by the Cornfox & Brothers team, modelled on The Legend of Zelda. While playing as a teenager, we explore the land of fantasy, looking for a lost father and try to save the world from extinction.
Adventure | fantasy | Isometric view | RPG elements | indie games | action adventure
Oceanhorn: Monster of Uncharted Seas
Release Date
Oceanhorn: Monster of Uncharted Seas for PC, AND etc. is an action-adventure game by Cornfox & Brothers studio. The game was released in 2013 on mobile devices running iOS. The PC version, offering graphics improvements, was released less than two years later. In 2016, the title came out on Android, PlayStation 4 and Xbox One.
Plot
The action of Oceanhorn: Monster of Uncharted Seas takes place in typical fantasy land, and the plot revolves around the adventures of a teenage boy who leaves his village to find his father. The protagonist's parent disappeared while searching for the legendary sea monster, the titular Oceanhorn. This mechanical beast was infected with dark energy, which transformed it into a bloodthirsty predator. Worse still, the same power is now spreading to the islands of the kingdom of Arcadia. The boy must not only find his father but also collect magical artifacts that will allow him to defeat the monster and save the world.
Mechanics
The authors' goal was to make a mobile alternative to The Legend of Zelda series and they managed to complete this task quite efficiently. We explore islands, solve puzzles and fight monsters in an arcade combat system. The developers' main source of inspiration was The Legend of Zelda: The Wind Waker meaning that we travel between islands in a small sailboat.
The campaign in Oceanhorn: Monster of Uncharted Seas on PC, AND, etc. is quite extensive and it takes several hours to get through the main story. The playtime can be significantly extended by performing numerous side tasks. The game rewards exploration, allowing you to collect clues and listen to gossips to reach hidden lands with valuable items.
Technical aspects
The attractiveness of Oceanhorn: Monster of Uncharted Seas is further enhanced by the excellent soundtrack done by Nobuo Uematsu and Kenji Ito, legendary Japanese composers responsible for the soundtracks for such series as Final Fantasy, Chrono Trigger, Blue Dragon, Seiken Densetsu and Romancing SaGa.
Last updated on 03 March 2015
Game mode: single player
User score: 7,8 / 10 based on 43 votes.
PEGI rating Oceanhorn: Monster of Uncharted Seas
Oceanhorn: Monster of Uncharted Seas System requirements
Minimum:
Dual Core 1.7 GHz
1 GB RAM
graphic card 256 MB GeForce 8600 or better
700 MB
Windows 7
Recommended:
Dual Core 2.2 GHz
2 GB RAM
graphic card 512 MB GeForce 8800 GT or better
800 MB
Windows 8