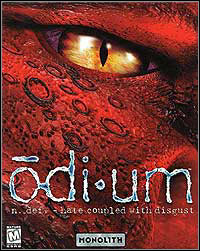 Odium
PC
An original PC game that combines elements of adventure games, turn-based strategies and RPGs, created by Polish studio Metropolis Software House, led by Adrian Chmielarz. The story of Odium is rather grim as it combines elements of political fiction, science fiction and horror.
Strategy | science fiction | turn-based | tactical | RPG elements | Polish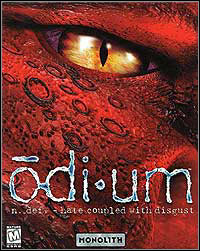 game language: English
game release date for PC:
29September1999
Odium (in some regions known as Gorky 17) is an original PC game that combines elements of adventure, turn-based strategy and RPG. The title was created by Polish developer Metropolis Software House, led by Adrian Chmielarz – the team that earlier developed such games as Teenagent, Katharsis, Reflux and The Prince & The Coward.
Plot
The story of Odium combines features of political fiction, science fiction, and horror. The year is 2008. NATO intel reports that the Russian Army completely destroyed one of their secret military bases, known under the codename Gorky 17. This city was an accurate copy of a small American town, built within the period of the Cold War for the purpose of training Russian soldiers. Only a few people knew, however, that the base also held a secret laboratory, where a top secret research on making a super soldier was being conducted.
A year after that event, a similar base is discovered on the territory of Poland. Inside, NATO scouts find a laboratory compound, almost identical to the one in Gorky 17. However, the research team sent there mysteriously disappears, and strange creatures, looking like hybrids of humans and insects, start appearing in the city. Another squad is sent in, whose task is to find the missing reaserchers and return to the base safely. The three-man team consists of representatives of NATO allied forces: Canadian Cole Sullivan, Pole Jarek Owicz and French Thiery Trantigne.
Mechanics
In terms of mechanics, Odium combines elements of several game genres, while drawing inspirations from the best: Fallout and Jagged Alliance. Gameplay basically consists of two core layers. The first one – taken right from classic adventure games – is free exploration of locations and having conversations with non-player characters as well as interacting with various objects. As soon as you encounter enemies, the game switches to a tactical mode, in which you fight turn-based battles on a gridded map.
During each turn, characters can move for a number of fields (limited by action points) and take a shot or hide behind a cover. Your team has a relatively modest arsenal of weapons, but each weapon has different statistics and unique tactical use in combat. These two elements are complemented by a character progression system, taken directly from classic RPG games. With this, the members of the player-commanded team grow in strength and develop their skills over time.
Technical aspects
Released for PC, Odium sports quite attractive 3D graphics, presented in the isometric view. Especially noteworthy are the detailed, hand-drawn environments as well as smooth animations and real-time rendering of characters. On top of that, there are weather effects and all sorts of explosions and lighting effects, which are, e.g. visible while shooting. One of the game's strengths is the dark atmosphere, built on a combination of elements of science fiction and horror as well as a matching soundtrack.

Game score 7.61 / 10 calculated out of 1151 players' votes.
Age Rating
age requirements: 16+
System requirements
Recommended:
Pentium 200MHz
32MB RAM
graphic card