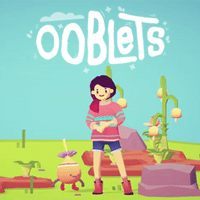 Ooblets
Ooblets is a charming farm game that offers a lot of rarely seen elements in this category. It includes the breeding of creatures and their use for turn-based battles, an open-structure world or the option of automating large-scale agricultural production.
RPG | TPP | turn-based | sandbox | farm | indie games | Epic Store exclusive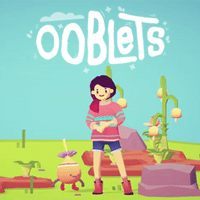 Ooblets is an RPG released on the PC and XONE platform that combines agricultural mechanics based on Stardew Valley, the combat and training system from the Pokemon series, a few original ideas. The production was developed by Glumberland studio.
Mechanics
The adventure begins traditionally - with a small farm located next to a small town. While having fun, however, our task is not only to grow plants, which we then sell in order to get the cash needed to develop our business. We also have to plant seeds from which the creatures, the titular Ooblets, will grow. With their help, we can fight battles with other trainers, in which the winner gets the seeds of the defeated.
The combat system is quite extensive. During turn-based battles, we command teams of creatures with different specializations - the mechanics offer a lot of tactical freedom. The right selection of Ooblets is very important - we need to be sure that they cooperate well on the battlefield.
The village in Ooblet is a little different than in the farming RPGs. Initially, we have to do everything in person, but over time our farm will grow more and more, and we will be able to automate most of the work. The player can then start constructing complex systems of machines, which, after proper setting, are able to take care of planting and irrigation of plants on their own, and even carry out harvests without our participation.
We can also visit a town full of characters and take part in the life of its inhabitants. We also have options to expand our house and open a shop. In addition, the world is vast and open, and its exploration is lavishly rewarded.
Technical aspects
The strength of Ooblets lies in the the quality. The authors focused on three-dimensional graphics, which, however, were made in a bright and colorful cartoon style.
System requirements
PC / Windows
Recommended: Quad Core 3.2 GHz, 4 GB RAM, graphic card 1 GB GeForce GTX 560 or better, Windows 10
Minimum: Dual Core 3.0 GHz, 2 GB RAM, graphic card 1 GB GeForce GTX 460 or better, Windows 7