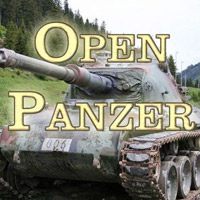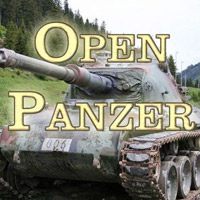 Open Panzer
Turn-based strategy game, with action set during World War II. The production of independent Romanian developer Nicolae Pavel is an attempt to refresh the cult PC strategy of Panzer General II, offering players thousands of units, dozens of scenarios and refined fun mechanics.
Open Panzer, released on AND, iOS and browsers, is a continuation of Panzer General II, a turn-based war game. The work of Romanian programmer Nicolae Pavel - who started working on it in mid-2012 - can be downloaded to supported smartphones and tablets for free, with no advertising or microtransactions. Open Panzer was originally released as a browser game, and after some time it was also converted to mobile devices.
Mechanics
The action in Open Panzer takes place during the Second World War and presents the biggest armed conflict in history - both from the perspective of the Allies and Axis. Players have a number of campaigns to complete (including Fall Weiss, Big Red One, Great Patriotic War and Das Reich), divided into dozens of different scenarios. A wide range of more than 4,000 historical units, described by more than twenty statistics, has been made available to the player. You make your army more powerful and gain access to new units by winning battles.
Technical aspects
Open Panzer allows you to save the game at any time, as well as to move saves between supported hardware platforms via the cloud system - you can continue your game started on PC (in a browser) on a tablet or smartphone.
Open Panzer has 2D graphics and the game has was well-received among fans of this genre, which is largely due to the author, who constantly improves his work. For example, as part of the 3.0 update, Nicolae Pavel introduced a new Artificial Intelligence module and a new weather system.
Game mode: single player
App size:
Age restrictions Open Panzer: 12+