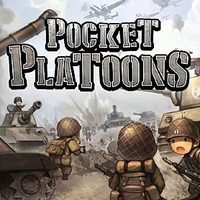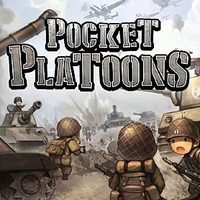 Pocket Platoons
A World War II themed mobile strategy game developed by Picneko Creative, a Korean studio focusing on mobile game. Pocket Platoons allows the player to choose either Axis or Allies and participate in the largest military conflict of 20th century.
Strategy | World War II | turn-based | play for free | 2D | war
Pocket Platoons, available on iOS and AND, is a strategy game by Picneko Creative studio, set in World War II. The title was published by En Masse Entertainment and is available in a free-to-play model with optional microtransactions.
Mechanics
In Pocket Platoons, we join one of the two factions, the Allies or Axis States, and take part in the largest armed conflict in history. We do this not only as part of an extensive solo campaign (divided into more than 300 levels and offering hundreds of missions to complete), but also as an interestingly executed multiplayer offering a PvP mode, as well as coalition battles, in which up to ten players can take part (five on each side of the conflict).
As far as the gameplay is concerned, Pocket Platoons doesn't differ too much from the typical representatives of the mobile strategy game genre. Our basic activity is the systematic development of the base (e.g. constructing defensive structures, buildings). A properly equipped headquarter is a perfect place to produce and improve units, as well as to train officers who can change the situation on the battlefield in an instant.
Pocket Platoons also offers an extensive combat system. The battles, divided into rounds, take place on small maps, divided into two parts. On one of them, we place our units, taking into account the randomly generated system of covers and obstacles, while the other is occupied by our rival. The combat system offers tactical depth, resulting, among other things, from the large variety of units.
Technical aspects
A characteristic feature of Pocket Platoons is the 2D graphic design, maintained in a super deformed style. As a result, the figures of soldiers, vehicles and war machines look very cartoon-like.
Game mode: single / multiplayer Multiplayer mode: Internet
App size:
Age restrictions Pocket Platoons: 12+