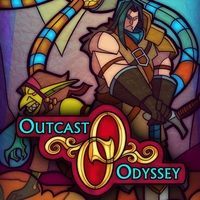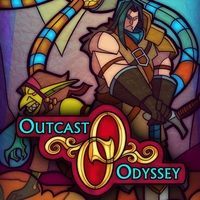 Outcast Odyssey
Outcast Odyssey is a mobile card set in the reality of fantasy. The game boils down to fighting fights with hand-selected waist, and the gameplay is enriched by RPG elements in the form of dungeon exploration.
Puzzle | fantasy | RPG elements | card games
Outcast Odyssey, released on iOS and AND, is a mobile card game which, like most of the production of this genre, are available in a free-to-play model with microtransactions. The title was developed by Magic Pixel Games studio and released by Bandai Namco Games.
Plot
Outcast Odyssey doesn't offer much in the story department. The action is set in fantasy land, enriched with light steampunk elements. The players are the titular outcasts who, with the help of magic decks, fight against monsters and similar magicians.
Mechanics
Outcast Odyssey< is a typical mobile cardgame. The gameplay boils down to one-on-one duels with the use of card decks. The creators have prepared various cards which are used to perform attacks, activate effects and use objects.
The traditional card solutions have been enriched with RPG elements. In the single-player mode, we can explore the dungeon, where we fight various monsters. The dungeons are rather large and apart from the enemies you will also find traps and chests with valuable items. There is also an option to develop and upgrade cards - a mechanic similar to RPGs.
Combat mechanics are very simple and the outcome of the battle depends mainly on the strength of our cards and skills. In addition to the campaign, there are also PvP battles in special arenas, as well as wars between guilds.
Last updated on 25 April 2016
Game mode: single / multiplayer
App size:
Age restrictions Outcast Odyssey: 12+
Outcast Odyssey System requirements
Additional information:
Internet connection is required.
Additional information:
Internet connection is required.