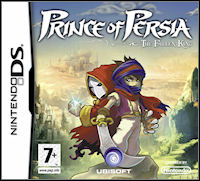 Prince of Persia: The Fallen King
NDS
Prince of Persia: The Fallen King is another game that is aimed at adventurers of the Persian Prince. As usual he has to overcome a lot of obstacles and enemies.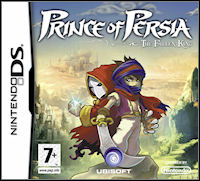 game release date for NDS:
02December2008
Prince of Persia: The Fallen King is another production aimed for the fans of the famous Prince of Persia. As always, the hero has to beat lots of obstacles and opponents. The story is tightly related to Prince of Persia game released on PC and consoles.
This time the titular hero journeys into a deserted kingdom resided by evil forces. There, he is joined by a new character, Magnus, who uses his magic powers to help the Prince solve puzzles and riddles.
Prince of Persia: The Fallen King consists of a few dozen levels. You can control the character using stylus on the console's touch screen. The Prince traverses across mysterious streets and alleys, finding many aggressive opponents he has to fight. As in other games in the series, the hero does a lot of jumping and puzzle solving, so the player has a chance to train his skill and reflexes. Magnus, who too is a playable character, makes the gameplay even more interesting.

Game score 5.6 / 10 calculated out of 50 players' votes.
Expectations before the premiere: 5.1 / 10 calculated out of 4 players' votes.
PEGI Rating