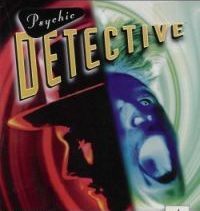 Psychic Detective
An unconventional detective adventure game created in the convention of an interactive film. Playing the role of Eric Fox, wielding powerful and very useful parapsychic skills, we try to solve the mystery of the death of the father of the mysterious dancer Laina.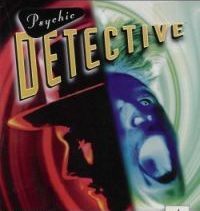 Psychic Detective is an unconventional detective adventure game created in the convention of interactive film. The production published by Electronic Arts deals with the subject of parapsychic abilities and their use to solve criminal riddles.
Story
The action of the game takes place in San Francisco, where in one of the squalid nightclubs our hero, Eric Fox, earns his living. One night he meets the mysterious dancer Laina, who makes him aware of the power that he has been endowed with. Thanks to this meeting Eric learns how to enter the mind of any person - to see and hear what he does. As it turns out, he is also able to learn the history of any object with one touch. Surprised by his new skills, our protagonist agrees to help a mysterious woman solve the case of her father's death in return for a generous salary.
Mechanics
The action, shown in the first-person perspective, consists to a large extent of film sequences, shot with the participation of actors. During gameplay, icons of characters and objects appear on the screen, with which our detective can interact. Thanks to this, we get to know the next clues driving the plot and leading us to the final scene, in which Eric has to face his opponent in a surreal board game. Depending on the choices made during the game, we discover only some aspects of a complicated story - that's why we can only get answers to all the questions that bother us if we go through the game several times. This is not a tedious task given that one session with a game lasts on average 45 minutes.
Written by Michael Kaplan and directed by Emmy winner John Sanborn, the script is intended for adult audiences. The game is not inferior to the brutality of such cult titles as Phantasmagoria and during the game we often watch brutal scenes of rape, murder or torture. It is worth noting that Psychic Detective also has its Polish accent. The role of Laina was played by Beata Pozniak, a Polish actress living in the USA.
Please let us know if you have any comments or suggestions regarding this description.
Similar games:

X-Files: The Game
Age Rating
age requirements: 18+
System requirements
PC / Windows
Recommended: 486/DX 66 MHz, 8 MB RAM, Karta grafiki 2 MB, 22 MB HDD, DOS