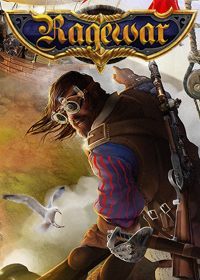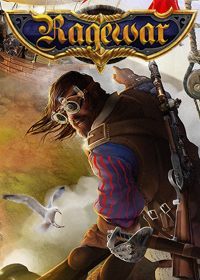 Rage War: Time Battles
A strategy game with MMO elements by Fury Studio. The plot follows Deonardo, a mad scientist, who constructs a time machine and, while testing it, travels to prehistory, which damages the device. Now his task is not only to help humanity to develop, but also to fix the machine.
Strategy | play for free | tower defense | social networking
Ragewar is a free-to-play MMO strategy game, developed by Fury Studio, with optional microtransactions and an energy system.
Story
The game tells the story of the adventures of the crazy scientist Deonardo, who constructed a time machine. One day he accidentally moved into the times of the cavemen, when his machine broke down and disintegrated into several parts. Our task is to help in the development of mankind and the reconstruction of the invention.
Mechanics
The title resembles games like Clash of Clans, although in some respects it also refers to the Sid Meier's Civilization series, adding some elemets of tower defense to boot. Ragewar focuses on developing the kingdom and conquering the lands of the AI and other players. To this end, we must construct a functioning economy, thanks to which we will be able to build more advanced structures, develop culture or the army. Initially, we need to take care of two basic resources - people and gold. We will attract the former by investing in food and houses, although at the start these are ordinary shelters. Thanks to the presence of people, our account is credited with money. In order to gain access to more advanced structures, we need to gradually develop the society, caring not only for basic elements, but also for culture that enables us to train new units or discover new technologies.
All this is useful in combat. The more developed the society, the stronger the army. Thanks to it, we can face other players and AI. Bettles in Ragewar consist of selecting the right units and placing them on the board. This is all the more important because the soldiers move only in a straight line, and the rest is automatic.
Peaceful people do not always have to use force. Alliances can be formed with other players, just like with AI-controlled enemies, which can be bribed to surrender without fighting.
Other
Every activity connected with building takes time - from a few to several dozen minutes. The process can be speeded up by spending the virtual currency gained during the game, as well as bought for real money. Thanks to microtransactions, we can also purchase elixirs enabling us to acquire new technological solutions and other facilities.
Game mode: single / multiplayer Multiplayer mode: Internet
App size:
Age restrictions Rage War: Time Battles: Good for all ages.
Rage War: Time Battles System requirements
Additional information:
Internet connection is required
Additional information:
Internet connection is required