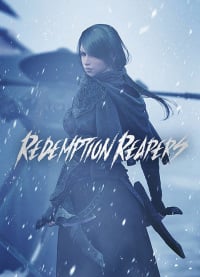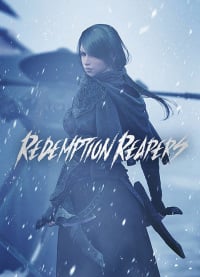 Redemption Reapers
A combination of an RPG and a turn-based strategy. Redemption Reapers takes place in a grim fantasy world, with the player leading a five-men group of adventurers, humanity's last hope against the dark hordes of Mort.
Strategy | fantasy | turn-based | tactical | RPG elements
Redemption Reapers is a combination of a turn-based strategy and an RPG. It was developed by the Japanese studio Adglobe and published by Binary Haze Interactive.
Plot
Redemption Reapers takes place in a dark fantasy universe. The world is being threatened by the dark forces of Mort, annihilating every nation they pass through. Humanity's last hope is the Ashen Hawk Brigade, a group of once-despised adventurers, now the only force of resistance able to stop the horde.
Throughout the game we learn more about the game's world and the threat of Mort, as well as about the Brigade's members, each struggling with their past, heartbreak and loss.
Mechanics
The gameplay of Redemption Reapers is shown from the isometric perpsective. There are a number of playable characters, each differing from the others regarding their class, combat skills and preferred weapons; these include the warrior Sarah, the spearman Lugh, the mighty Urs or the archer Karren.
Throughout the game we traverse large maps, complete objectives and eliminate hordes of enemies. Battles are turn-based; since we can only take five heroes into battle, we must build the team correctly, so that its members synergize with each other. Positioning our heroes, using formation, coordinating their attacks and wisely managing action points (for example, to attack several opponents in a single turn) are all extremely important.
Progressing through the game lets us develop our heroes, acquire new skills, upgrade already owned ones and equip them with more powerful gear.
Technical aspects
The visuals of Redemption Reapers are dark and grim. The game is bloody, gruesome and brutal.
Last updated on 22 February 2023
Game mode: single player
Age restrictions Redemption Reapers: 16+
Redemption Reapers System requirements
Minimum:
Intel Quad Core i5
8 GB RAM
graphic card 6 GB GeForce GTX 1060 or better
8 GB HDD
Windows 10 64-bit