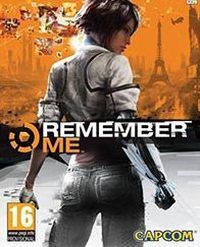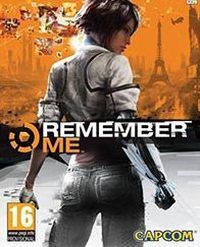 Remember Me
Adrift
A cyberpunk action-adventure game with third-person perspective view. It is the first work of the French studio Dontnod Entertainment. The story of Remember Me is set in 2084, when humanity developed technology that allows for digitization of memories.
Action | TPP | cyberpunk | science fiction | beat 'em up | action adventure
"Remember Me" is an arcade action game created by Parisian Dontnod Entertainment studio, whose members formerly worked for such companies as Criterion, Ubisoft, and Electronic Arts. The game features a device influencing human mind – it is a base for a storyline and the gameplay.
In the late 21st century the humanity uses technology to digitize memories and trade them in, change them or even delete them. Therefore, each person has a chip implanted in the brain called Sensen (short for Sensation Engine). The system for storage and exchange of ideas is controlled by Memorize corporation which is attacked by wanted group called errorists.
You play as Nilin, one of the most effective memory hunters. You meet her in 2084 in Paris, where she is kept in Bastille. As it turns out, the hunter has become the prey – someone who wiped her memory out tries to hunt her down. Nilin must escape and find out who tries to kill her.
Your character is a master of martial arts. She can defend herself against the attacks of numerous enemies with incredible agility by jumping between them and attacking with precise kicks and punches. The combat system allows you to create your own combinations of attacks that should be selected for specific types of enemies. Sometimes Nilin must face much tougher opponents, e.g. huge robots or helicopters. You need skills to defeat them.
Nilin has the hunter's glove, a device for influencing the human mind. This gadget can be used in various ways. Use it during the fight to stun enemies or destroy selected elements of the environment. The most interesting feature of the glove is the ability to break into someone else's brain and change his or her memories. This is done in separate sequences when you need to find out interactive interference and affect them for the desired outcome. For example, in one of the missions you should modify memory concerning your target's last quarrel with his wife. Convinced of his guilt, the man would kill himself.
The missions are carried out in various districts of the metropolis (slums, luxury neighborhood, prisons, research facilities, etc.) with a fairly linear structure. Nilin does not always need to walk the city streets, as she can easily climb the facades of buildings and get on the roofs.
The visual layer of "Remember Me" looks very nice – the animation is smooth and the environment is packed with details. It resembles the legend of science fiction films, i.e. "Blade Runner" where the luxury districts are mixed with gloomy suburban slums. Music composed by Olivier Deriver is worth listening to. The soundtrack fits the game atmosphere and cyberpunk genre perfectly, combining orchestral works with dynamic electronic motifs.
Last updated on 21 November 2014
Game mode: single player
User score: 8,1 / 10 based on 1652 votes.
Pre-release expectations: 8.4 / 10 based on 347 votes.
PEGI rating Remember Me
Remember Me System requirements
Recommended:
Core i5 2.7 GHz
2 GB RAM (4 GB RAM - Vista/7)
graphic card 1 GB (GeForce GTX 560 or better)
9 GB HDD
Windows XP/Vista/7/8