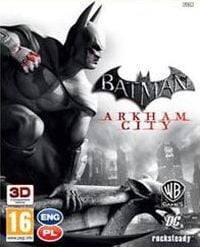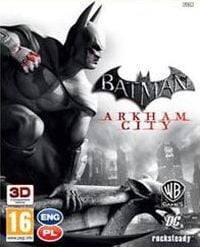 Batman: Arkham City
A sequel to the 2009 Batman: Arkham Asylum. Just like its predecessor, the game was produced by British studio Rocksteady in cooperation with Warner Bros. Interactive. The story campaign in Batman: Arkham City is set several months after the events of the first game.
Action | TPP | sandbox | DC Comics | Batman | Detective | comics | superheroes | beat 'em up
Batman: Arkham City for PC, X360 and etc. is a sequel to an action game that took players into the universe of comics about the Batman. The game was developed by Rocksteady Studios, who previously developed the excellent Batman: Arkham Asylum, as well as Urban Chaos: Riot Response (PS2, Xbox).
Story
The game starts a few months after the events from the first part. Quincy Sharp, the former warden of Arkham Asylum, becomes the mayor of Gotham, after taking all the credit for Batman's work. One of his first decisions is to buy out a large part of a local slum district, eject its inhabitants, fence it, and then fill with Arkham prisoners. Surprisingly, instead of killing one another, the thugs grouped themselves into several gangs, each lead by a super villain known from Batman comic books. On behalf of the mayor the prison district is managed by a mysterious madman known as Hugo Strange. He gives the inmates full freedom, the only rule being no attempts of escape.
Gameplay
The overall gameplay mechanics in Batman: Arkham City for PC, X360 and etc. is very similar to the previous game. Depending on your preferences, Batman may engage into direct combat, making use of a wide variety of strikes (kicks, knock-outs, counterattacks, dodges, combos, etc.), or stay hidden and focus on taking the enemies by surprise. Combat is even more exciting, and in many cases more difficult than before, since it puts you up against prisoners equipped with guns, shields, armor, knives, or stun guns. There are also some thrilling duels with bosses, when you must make use of your creativity and manual skills.
Apart from combat, Batman is also busy exploring the area and solving numerous puzzles. The game's world is much more open than before, and it offers more activities. In addition to unfolding the main story, you can do side missions, solve puzzles scattered throughout the area, or find Riddler's collectables. In the sequel there are all the gadgets known from Batman: Arkham Asylum, whereas some of them went through significant changes (e.g. you can now change the direction of movement while using the grappling hook). Batman can also make use of a variety of new tools, like the Remote Electrical Charge Gun or freezing grenade (works both on humans and selected environmental objects).
During his stay in Arkham City the main character encounters even more characters known from DC universe than in the last game. In addition to Joker they are: Harvey "Two-Face" Dent, Penguin, Mr. Freezee, Deadshot, Harley Quinn, Hugo Strange, and others. Interestingly, apart from controlling Batman himself, the game also allows you to play as Catwoman. The sexy kitty has a unique range of skills and gadgets, including the whip. Beyond that, Catwoman has her own challenges and story missions.
Last updated on 21 November 2014
Game mode: single player
Media type: 1 DVD
User score: 8,9 / 10 based on 8415 votes.
Pre-release expectations: 8.8 / 10 based on 4480 votes.
PEGI rating Batman: Arkham City
Batman: Arkham City System requirements
Recommended:
Core 2 Duo 2.5 GHz
2 GB RAM (4 GB RAM - Vista/7)
graphic card 768 MB (GeForce GTX 460 or better)
17.5 GB HDD
Windows XP/Vista/7
Internet connection