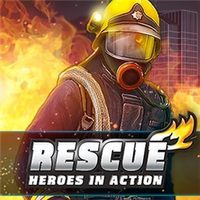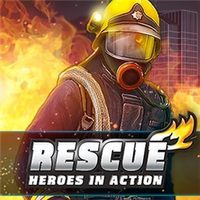 Rescue: Heroes in Action
RESCUE: Heroes in Action is a real-time strategy. The game allows you to lead a patrol of firefighters, with the help of which we have to carry out a series of difficult rescue missions.
RESCUE: Heroes in Action, released on PC, AND, etc., is a strategy in which we lead firefighters. The production was developed by Rondomedia studio. The game belongs to the franchise known mainly to PC players. RESCUE: Heroes in Action, however, is not a conversion of any pre-existing project and was developed from scratch with the mobile market in mind.
Plot
In RESCUE: Heroes in Action, we command a group of firefighters in a series of rescue missions. The action takes place in a modern metropolis, where we can play out a number of realistic scenarios, such as an aircraft emergency landing, a gas explosion, an aircraft crash or a fire in a refinery.
Mechanics
The game realistically approaches its subject matter. We command a small unit and using a simple touch interface we have to give separate commands to each firefighter. All characters have their own biography and unique skills. We can also take advantage of a wide range of equipment, including fire engines. The game is diversified by the development system, which allows you to unlock improvements, such as increased tank capacity, engine power, hose length, the durability of uniforms and extinguisher capacity, as well as increasing the efficiency of the team during the action.
The authors have also prepared a number of options to adapt the team to our tastes. We can, among other things, adjust the uniform appearance of our firefighters with the help of various colors, patterns and markings characteristic for a given country.
Last updated on 25 May 2015
Game mode: single player
Age restrictions Rescue: Heroes in Action: 12+