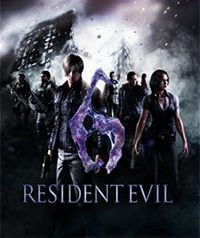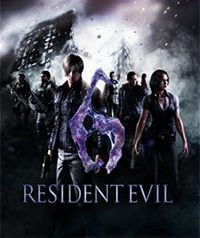 Resident Evil 6
Resident Evil 6 is the sixth installment of the popular action survival-horror game series. Resident Evil 6 was produced by a dedicated team of Capcom's developers led by Eiichiro Sasaki. Plot is set 10 years the after events of Resident Evil: Operation Raccoon City.
Action | TPP | survival horror | zombie | TPS | action adventure
Resident Evil 6
Release Date
Resident Evil 6 for PC, X360 and etc. is yet another game from a famous survival horror games series, which has now more installments than the number in the title may suggest. It is noteworthy that it was not overwatched by Jun Takeuchi, the father of Resident Evil series.
RE6 does not follow the direction set by the two previous games, so in result zombies and the mysterious virus make a return. The player faces a global threat of bioterrorism in story campaigns that focus on three characters: Leon Kennedy engaged into an investigation of the epidemic in the Tall Oaks, U.S.A., Chris Redfield in pursuit of a mysterious woman, who caused death of many people in his department, and Jake Muller, a mercenary, son of Albert Wesker – who was the main antagonist of the previous games. Depending on which story you play, the game shifts in nature – for example, while playing as Leon it is more of a survival-horror, whereas when controlling Chris it becomes a shooter.
After completing three major campaigns, you get access to the fourth one, in which you control the key character for the story, Ada Wong. Equipped with a crossbow and a grappling hook, she works on her own, quite opposite from other characters, whose missions are cooperation oriented.
There is no shortage of innovations in Resident Evil 6. The main characters can now shoot while moving, slide on their backs, and use more advanced moves in melee combat. These changes are accompanied by the expanded bestiary. A mysterious C virus created even more terrifying types of zombies, including J'avo, an intelligent opponent, who can use firearms and mutate injured body parts, Sanagi, which are humans wrapped in cocoons, as well as ordinary living dead, however, they are now even more lively, as they can jump and run.
In addition to the three campaigns, which can be played in co-op (in this case, each character is accompanied by a friend), Resident Evil 6 for PC, X360 and etc. also features Mercenaries mode for up to six people playing online. In this mode you try to repel increasingly dangerous waves of zombies, to which end cooperation between the players is essential. There is also traditional multiplayer mode, which puts up to eight players against one another.
Game mode: single / multiplayer Multiplayer mode: Internet Player counter: 1-8
Media type: 1 DVD
User score: 8 / 10 based on 2317 votes.
Pre-release expectations: 8.8 / 10 based on 1007 votes.
PEGI rating Resident Evil 6
Resident Evil 6 System requirements
Recommended:
Quad Core 2.7 GHz
2 GB RAM (4 GB RAM - Vista/7)
graphic card 1 GB (GeForce GTX 560 or better)
16 GB HDD
Windows XP(SP3)/Vista/7/8