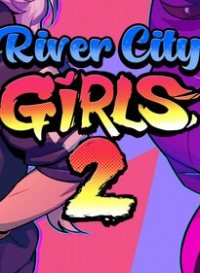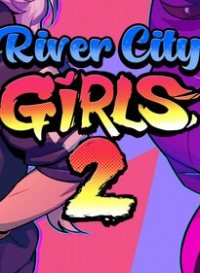 River City Girls 2
River City Girls 2 is a beat 'em up action game in which we move through two-dimensional boards and fight hordes of enemies using an extensive combat system. Compared to the first part, the game offers new characters, fighting techniques, locations and types of enemies.
Action | 2D | beat 'em up | for 2 people | co-op | side-scroll | splitscreen
River City Girls 2 is a 2D beat 'em up, inspired by the arcade classics of the genre. The game was developed by WayFoward Technologies studio, the team behind the first part of the series and the Shantae series. Like the original, it is a spin-off of the older Japanese brand Kunio-kun. Its name may not say much to most gamers outside Japan, as its subsequent incarnations have been released in European and American markets under many different names, including Super Dodgeball Brawlers, Downtown Smash Dodgeball, or just River City.
Plot
The game's plot begins shortly after the end of the first River City Girls. Misako and Kyoko, warrior girls known from the original, will have to deal with another threat to their hometown.
This time the characters from the main Kunio-kun series, including Riki and Kunio himself, will help the heroines in their fight.
Mechanics
River City Girls 2 develops the ideas from the first part. It is a beat 'em up, in which we fight our way through maps full of enemies, beating their faces off with the help of an arcade combat system, which allows us to perform a variety of attacks, combos and special techniques. We can collect weapons and bonuses increasing the effectiveness of the heroines
. In comparison with the first part, River City Girls 2 offers additional characters, attacks, enemies and locations.
Game mode
We can play the game alone or in cooperative mode for two players. The second option is available both over the Internet and on a shared screen.
Technical aspects
River City Girls 2 offers attractive 2D graphics, done in a retro style full of large pixels, inspired by 32-bit consoles.
Game mode: single / multiplayer Multiplayer mode: Internet Player counter: 1-2
Age restrictions River City Girls 2: 12+