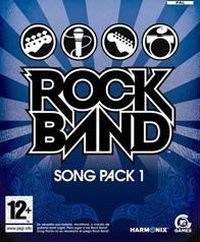 Rock Band Track Pack: Vol. 1
Rock Band: Track Pack Volume 1 is an addition to the music game, aimed at all rock lovers. Again, you can check on your own skin how real stars feel.
This is Rock Band expansion pack.
Party | music | multiplayer | co-op | splitscreen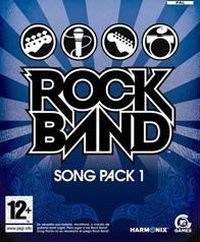 Game mode: single / multiplayer
Multiplayer mode: common screen, players: 1-4
Rock Band: Track Pack Volume 1 is an expansion to music game meant primarily for all fans of rock music. Once more can we see what it is like to be a true superstar.
There are several, typical game modes. The player may compete/cooperate with other users or play solo. The goal is to form a rock band and to enjoy the music. The player may try his hand at playing guitar or drums. It is, of course, also possible to sing. There are 20 rock hits to choose from:
30 Seconds to Mars - The Kill
All-American Rejects - Move Along
Blink-182 - All the Small Things
Boston - More Than a Feeling
David Bowie - Moonage Daydream
Faith No More - We Care a Lot
Grateful Dead - Truckin'
The Hives - Die, All Right!
Kiss - Calling Dr. Love
Lynyrd Skynyrd - Gimme Three Steps
Nine Inch Nails - March of the Pigs
Oasis - Live Forever
Paramore – Crushcrushcrush
The Police - Synchronicity II
Queens of the Stone Age - Little Sister
The Ramones - Teenage Lobotomy
Smashing Pumpkins – Siva
Stone Temple Pilots - Interstate Love Song
Weezer - Buddy Holly
Wolfmother - Joker & The Thief
The user may use both Solo and Band Tour modes. If we are short on time, we may use the Quickplay option to swiftly play a song. The players who make progress can also unlock additional bonuses.
Similar games:
PEGI Rating
System requirements
Sony PlayStation 2
Uses: memory card 8 MB