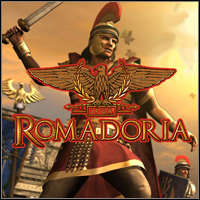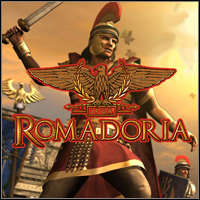 Romadoria
WWW
Romadoria is a strategy game maintained in the MMO browser convention, the action of which was set in the realities of the Roman Empire. Players take control of a small colony and try to turn it into a thriving metropolis of the ancient world.
Romadoria

Release Date WWW

06May2011
developer: playzo publisher: Looki Publishing Official website

game language: English
Romadoria is the work of the development team of Looki company, which specializes in browser productions (e.g. Viking Land, Empire Universe 2). This time, the creators were inspired by ancient history, giving players the opportunity to play the role of Roman commanders fighting for wealth, fame and influence in the ancient world.
The game is based on a schema popular among browser-based MMO strategies. The task of the participants of the game is to develop colonies scattered in different corners of the map, develop technology, create a strong army, and then dominate in military, economic and political terms the largest possible area of the map.
In the case of Romadoria, gold, denars and food are essential for urban development. Then, a special type of raw material is of great importance - missiles, significantly increasing the combat capabilities of the units. Efficient management of the colony requires the development of infrastructure and satisfying the needs of the inhabitants. The defence against the temptations of other players is, in turn, a strong army, without which there can be no territorial expansion.
Awards for performing missions commissioned by the artificial intelligence computer are decorations. The idea of the creators was to make them testify to the achievements and prestige achieved in the world of the game.
As befits an MMO production, Romadoria is based on the interactions of players who can wage wars with each other, trade or create common empires (alliances).
Visual setting of the game was made in flash technology. The buildings are presented in an isometric projection imitating 3D. The interface is aesthetically pleasing and easy to read, thanks to which even beginners will be able to use it.
The business model adopted by Romadoria's creators was based on the micropayment system. This means that you can play for free (free-to-play). Some facilities, however, require payment in a special currency (wine), which is offered for real money.
Please let us know if you have any comments or suggestions regarding this description.
Game mode: massive online multiplayer Multiplayer mode: Internet
Age restrictions Romadoria: Good for all ages.