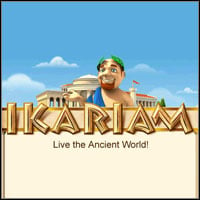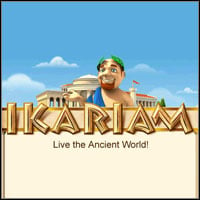 Ikariam
WWW
Ikariam is a free to play browser real-time strategy in the MMO convention. Players take control of a small settlement and try to turn it into the capital of a great empire. In the game world reminiscent of ancient Greece there are many references to mythology and mass culture.
Ikariam

Release Date WWW

15February2008
developer: Gameforge AG publisher: Gameforge AG Official website

game language: English
Ikariam is one of the most popular browser productions in the offer of the German company Gameforge. Developers were clearly inspired by the culture of ancient Greece, creating a real-time strategy, in which the task of the players is to expand the ancient policies and then dominate the game world.
In terms of gameplay assumptions, Ikariam is not too different from competing titles. At the beginning of the game, players take control of a small coastal settlement on one of the thousands of islands in the game. Using resources such as wood, marble, wine, crystal, sulphur and gold, they need to expand their policies, invent various technologies, create an army and start military, economic and diplomatic expansion.
The game is strongly focused on interactions with others. Limited access to resources (there are only two types on each island) makes players dependent on each other at the start. Together they must take care of the development of infrastructure for the extraction of raw materials. Trade both within and outside the island is also of great importance.
The creators of Ikariam have made sure that players can achieve their goals using their favourite tactics. Expanding the sphere of own influence of the game is possible both by attacking other players' cities, establishing and expanding new settlements or gaining wealth in trade. Belonging to an alliance, which allows, among other things, for joint military actions and exchange of raw materials, can be a great help.
Like many browser strategies, Ikariam is mainly based on the text layer. However, the team of developers from Gameforge tried to create an eye-catching, colourful and at the same time humorous visual setting for their work.
The game is available on a free-to-play basis, which means that you can play it for free. Some options and facilities, however, require a fee in "ambrosia" - a special currency offered for real money.
Please let us know if you have any comments or suggestions regarding this description.
Game mode: massive online multiplayer Multiplayer mode: Internet
User score: 6,7 / 10 based on 83 votes.
Age restrictions Ikariam: Good for all ages.