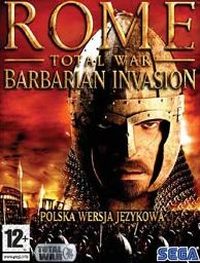 Rome: Total War - Barbarian Invasion
The first official add-on to the third installment of Total War – the popular series created by Creative Assembly. As suggested by the title, Rome: Total War – Barbarian Invasion focuses on a very unfavorable time for the Roman Empire between 363 and 476.
This is Rome: Total War expansion pack.
Strategy | RTS | turn-based | Ancient history | war strategy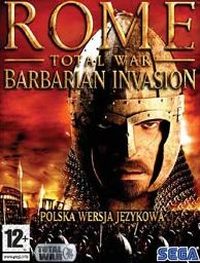 Game mode: single / multiplayer
Multiplayer mode: local network / Internet
Rome Total War: Barbarian Invasion is the first expansion for an award-winning strategy game Rome: Total War. As suggested by the title the game for PC and iOS focuses on a very unfavorable time for the Roman Empire between A.D. 363 and 476, after the death of the last ruler of united Rome. At that time, this great and powerful empire has broken apart into two parts, i.e. Western Roman Empire, ruled from Rome, and Eastern Roman Empire with the capital in Constantinople. If this wasn't enough, Europe faces the threat from barbarian tribes, while east has another power player emerging – Persian Empire.
Gameplay
The expansion introduces a new singleplayer campaign. Additionally, the authors implemented ten new playable nations. We can now assume the control over: Western and Eastern Roman Empire, Persian Empire, and the tribes of Huns, Goths, Saxons, Franks, Wandals, Sarmatians, and Allemans. As per tradition, the developers from Creative Assembly recreated every side of the conflict according to the historical data. As a result, we can lead authentic military units (for example, legendary Frankish axemen, Hun cavalry, or Persian elephant units), and employ real tactics. The units wear historical clothing, and are led by famous personas known from the history. Barbarian Invasion for PC and iOS contains new traits for certain units (e.g. "porcupine" formation used by Persians or "shield wall" employed by elite barbarian units), with light forces now able to cross rivers, which increases their tactical use immensely.
Misc.
The game also contains a new technological tree, and a "Religion" factor that is of great importance for country management. Among the other important changes, there is a complete decline in Senate influence over Rome, the problem of constant rebellions around the Empire, and the ability to recruit generals, or even marrying them into your own family.
PEGI Rating
System requirements
Recommended:
Pentium 4 1.5 GHz
512MB RAM
graphic card 64MB (GeForce 3 or better)
2.9 HDD